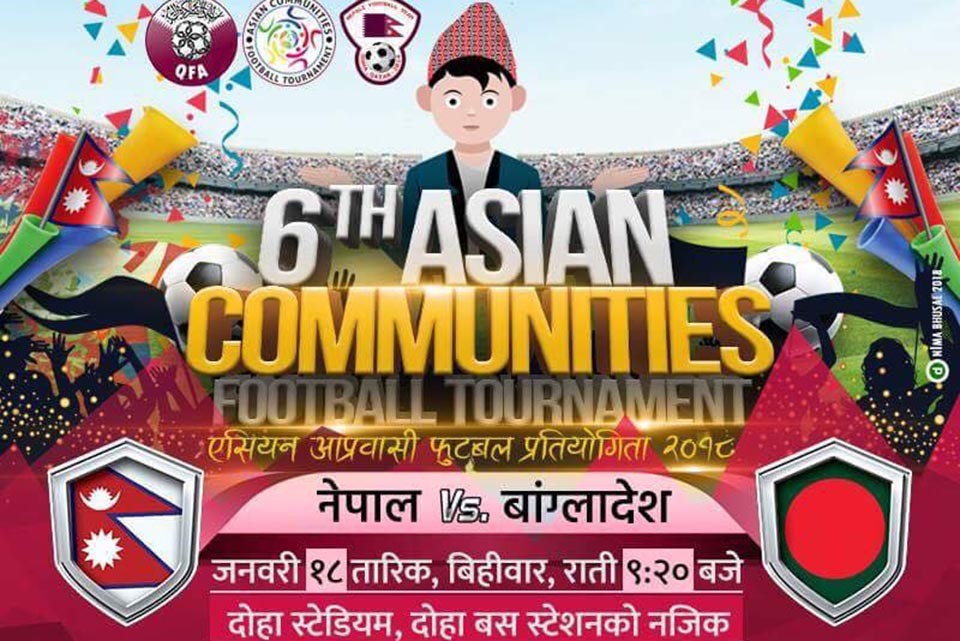 Nepal football team Qatar is playing against Bangladesh community team in its first match of 6th Asian communities football tournament in Doha today.
The match will be played at Doha stadium at 9:20 local time.
Nepalese team management has requested Nepalese communities to be in the stadium for the support.