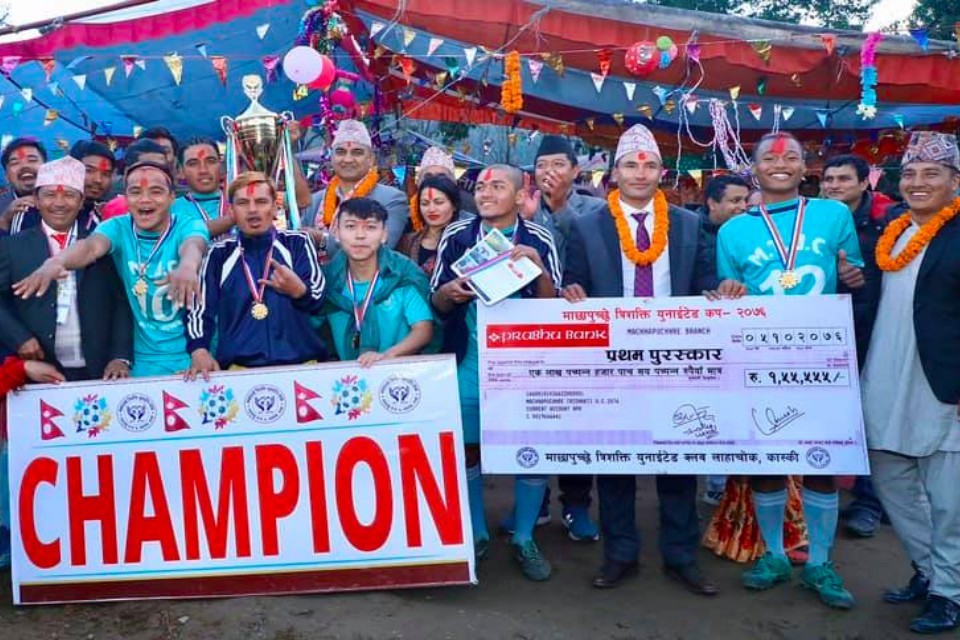 Hosts Macchapuchre Trishakti united club has lifted the title of Gandaki province level football championship at Lahachowk, Kaski.

Macchapuchre defeated Gaindakot, Nawalpur 2-1 in the final match played on Sunday.

The champions received Nrs 1,55,555 and runners up team got Nrs 77,777.

Amrit Gurung froom Nawalpur became the player of the tournament. The best striker award went to Kausal Pratap Gurung. Ram Thapa received the best midfielderand Sujan Nepali the best goalkepeer award. Anjan Devkota got the best defender award.

Bikram Kunwar became the highest goal scorer.

New Practice Field Adjacent To Pokhara Stadium