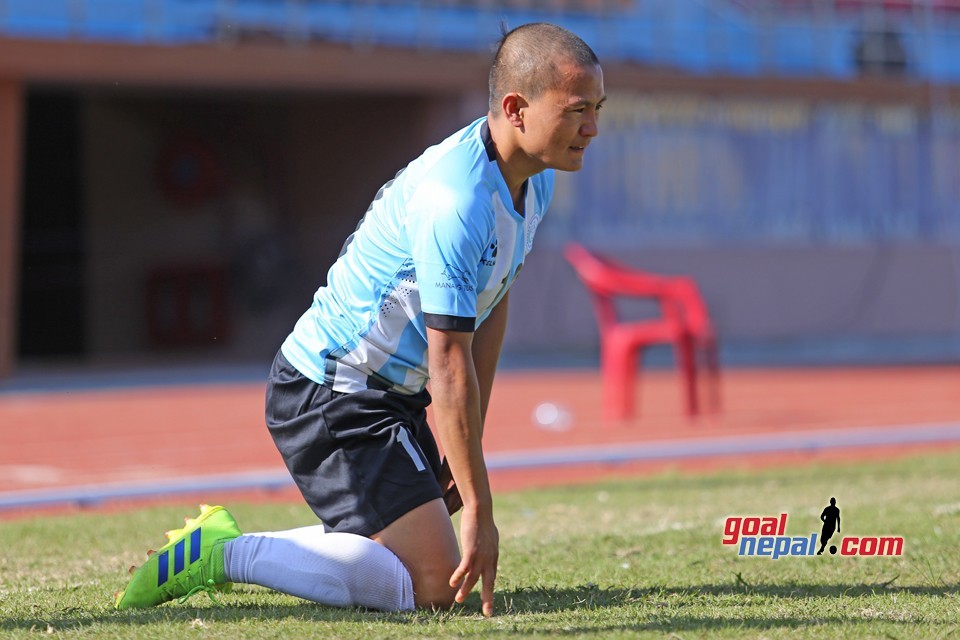 Jagjeet Shrestha has given his response after ANFA made the decision of suspension public.

Writing on his FB page, Shrestha clarified that he wasn't involved in a brawl.

He mentioned that current ANFA officials hate him.

This is exactly what he wrote:

त्यो अन्तिम समयको कर्नर, त्यस्तो ठुलो खेलमा,आफ्नो डि बक्स भित्र कसरी डिफेन्ड गर्ने त ? ? मैले त बिपछ्यीलाई डि बक्स बाहिर ठेलेको हु,जुन मैले आफ्नो टिमको लागि गर्नै पर्थ्यो,अनी बल्ल खेलको अन्तिम सिठी बज्यो । ठिकै छ त्यस पछी त म फर्के त सरासर । पछी अरु खेलाडीहरु आए झगडा गरे,यस्मा मेरो क दोष ?
म बर्तमान एन्फाका कोही मान्छेसँग बोल्दिन्, मलाई उनिहरुले मन पराउदैनन र त्यो भन्दा दश गुणा बढी म उनिहरुलाई मन पराउदिन ।
मलाई प्रतिबन्ध भएको कुरामा दुख भन्दा बढी मलाई मछिन्द्रसँग हामी नहारेको कुराको गर्भ छ ।
लिग सुरु हुन भन्दा अगाडी देखी मेरो काखी आएको पिलो हरुको निरन्तर पिडाको बाबजुत पनि MMC लाई केहि सहयोग गर्न सकेकोमा खुशी छु ।
I Never lose 🙏
Jagjeet Shrestha: ANFA President Narendra Shrestha Asked Me To Come Nepal