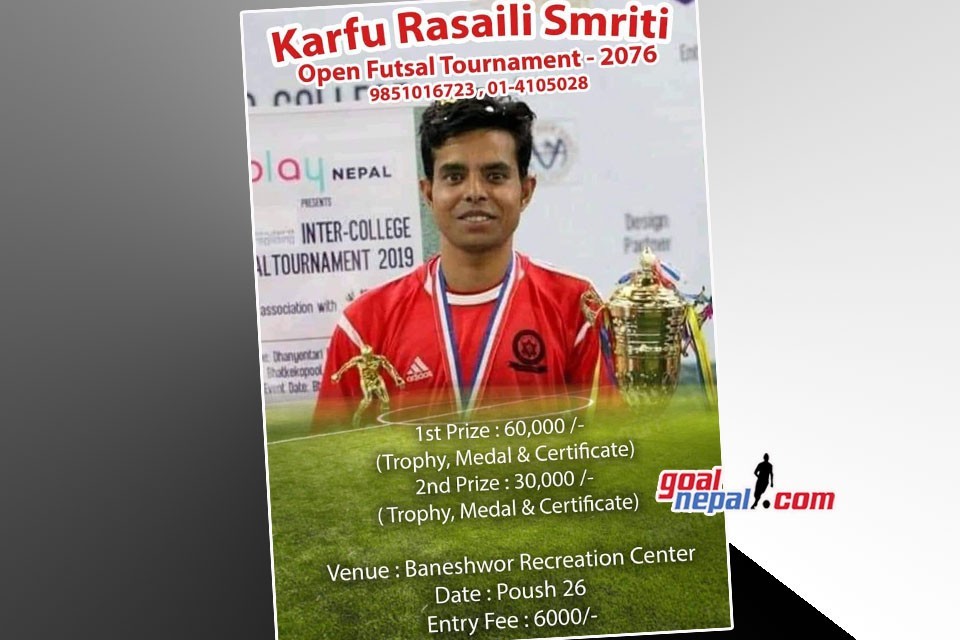 Baneshowr recreational centre is organizing open Futsal championship in memory of late football player Karfu Rasaili.

The event will be played on Poush 26.

The championship has a winning purse of Nrs 60,000. Runners up team will get Nrs 30,000.

According to the organizers, entry fee to the event is Nrs 6000.

Rasaili recently passed away in Kathmandu.