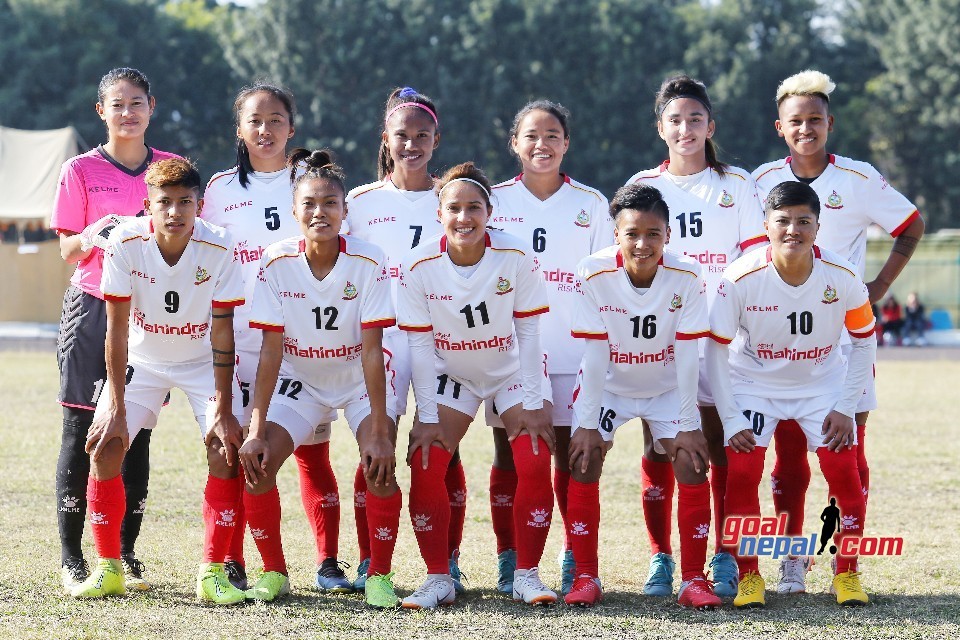 Nepal APF and Nepal Army women's team have continued their winning streak in CoAS 7th international women's football championship.

Nepal APF defeated province 1 women's team 9-0 in the first match played at Nepal Army physical centre, Lagankhel.

Sabitra Bhandari scored four goals alone (5', 62', 65', 72') while Anita Basnet scored a hat trick (16', 21', 90+2). Renuka Nagarkoti (40') and Anu Lama (48') scored apiece for the departmental side.



In another match, Nepal Army defeated Sikkim Women's team 10-0. 

Rashmi Ghising scored four goals alone (32', 33', 73', 74') while Sharmila Thapa (9', 60') and Sapana Lama (53', 65') scored brace each. 

Anjali Waiba (64') and Dipa Rai (89') contributed apiece to register 10-0 victory.

Nepal Army is organizing the championship.
NEPAL WOMEN'S VS KYRGYZ REPUBLIC 8-0 | MATCH HIGHLIGHTS