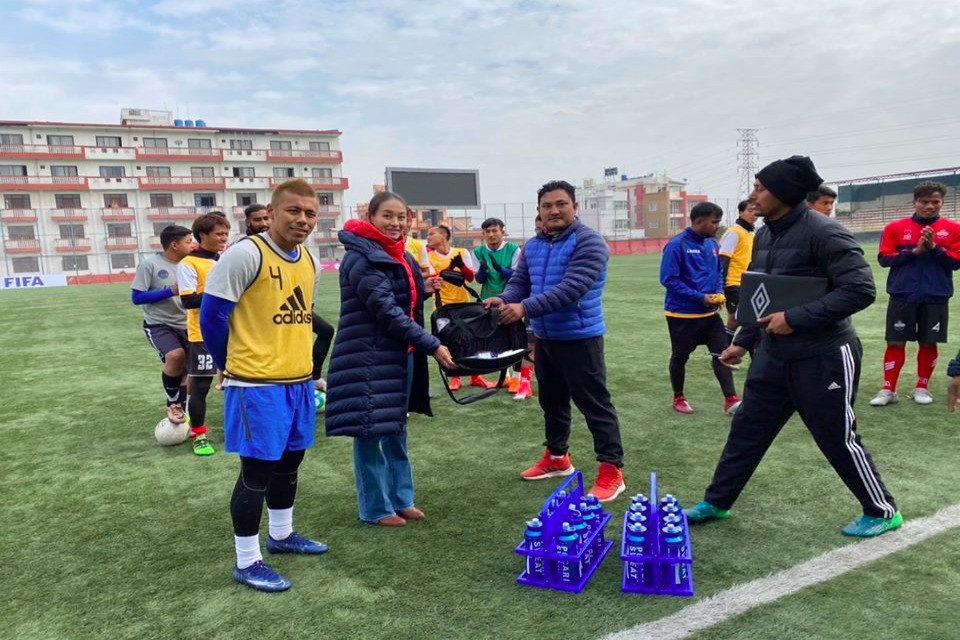 NPO Reale World, a Japanese based non-profit organization, has supported Chyasal youth club with water bottle carrier and medical kit.

President of the organization, Aya Miyosh Kizaki and former Nepal international Santosh Sahukhala jointly provided the gears to the club on Sunday.

Santosh Sahukhala and three other Japanese players are playing from the team in the Qatar Airways martyr's memorial A Division league.

President Kizaki said they were working closely with Nepalese football.

"We are working closely with Nepalese football. We are running some projects that are making impact to the clubs, players and the society. We are thankful to our local partners here in Nepal for their support", said Kizaki.

The organization also works together with GoalNepal for the development of Nepalese football.
Qatar Airways Martyr's Memorial A Division League: APF Vs HSC