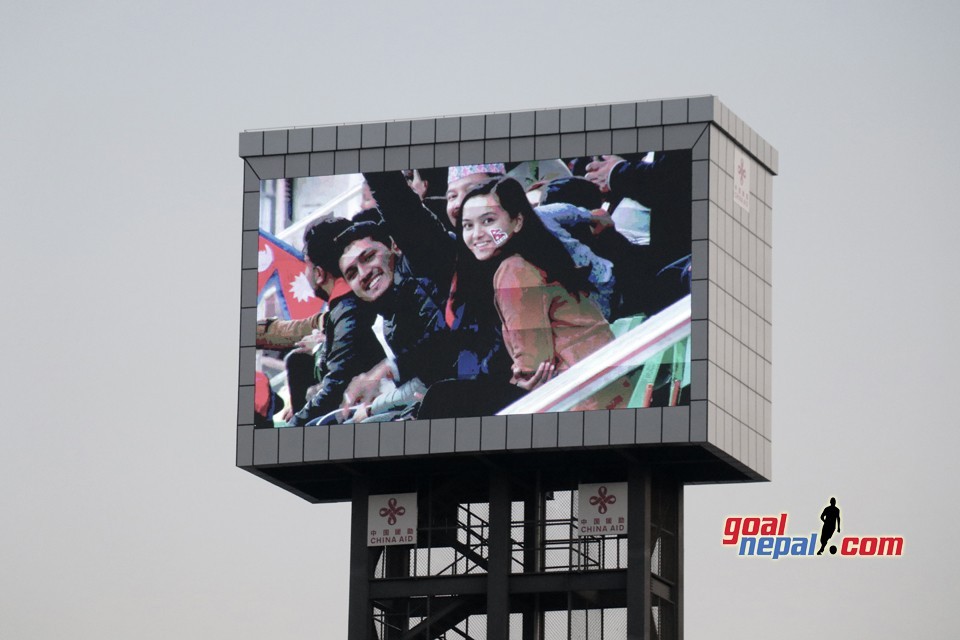 Metro traffic police department (MPTD) has issued a notice for all ticket holders who are going to Dasharath stadium this afternoon.

The department said ticket holders should use the gate from Army Officers club. They asked fans to avoid the main gate.

Nepal is playing against Bhutan in the final match at 3 PM NST.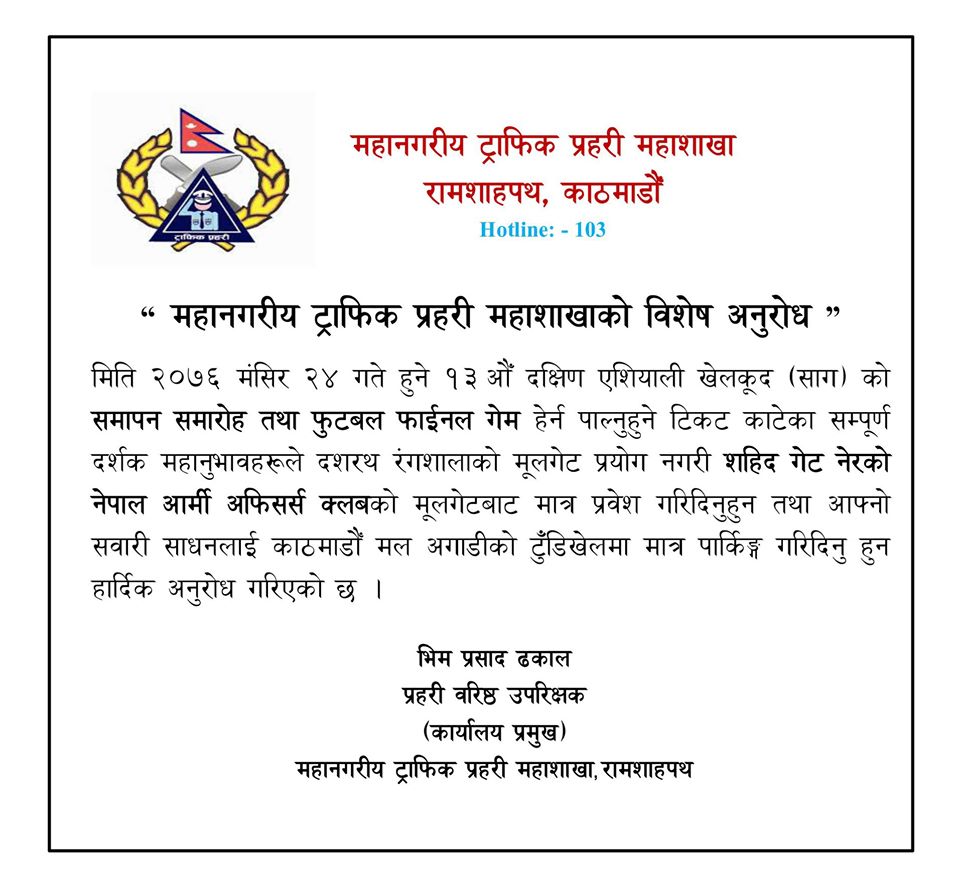 Viking Thunder Clap For The First Time In Nepal !