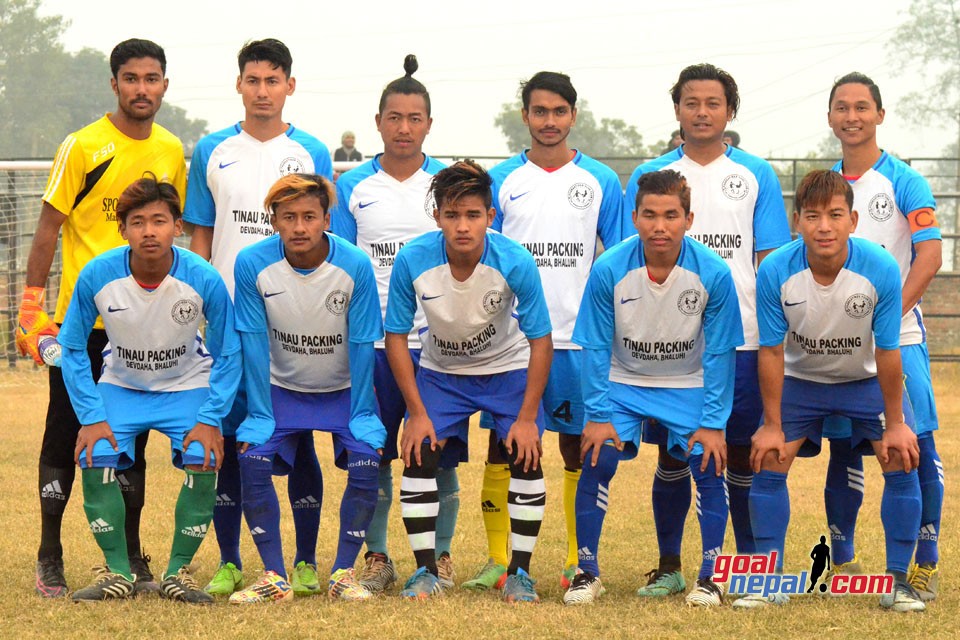 Bhairab FC has secured semifinal berth following win over Banganga Welfare Society.
In the first quarterfinal match played at Pharsatikar High School, Butwal, Rupandehi on Saturday, Bhairab FC, Nawalparasi ousted Banganga Welfare Society, Kapilvastu 4-1.
Pradip Gurung was declared the man of the match.
Gorkha Boys Club, Butwal will meet Srijana Youth Club, Karaujiya in the second quarterfinal match on Sunday.
Pharsatikar Youth Club is organizing the knock-out tournament.
Winners will bag one lakh twenty one thousand rupees while runners-up will receive sixty five thousand rupees.
Final match is scheduled on Magh 6.