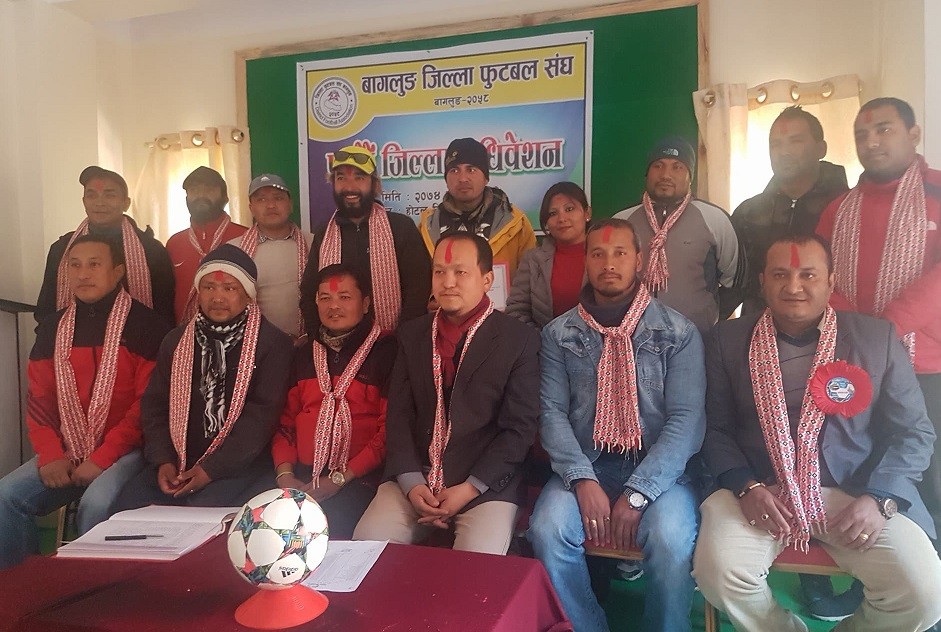 Ramraj Gurung has been re-elected the president of Baglung district football association.
Gurung was re-elected through general assembly held in Baglung on Saturday.
Tek Bahadur Bohora, Bikash Thapa and Resham Gotame were elected as VPs.
Jaya Rajbhandari was elected as secretary and Surya Lamichane as treasurer.
The elected members are Rubina Shrestha Thapa, Manish Rayamajhi, Rahul Bohora, Raj Kumar Bosel, Raj Kumar Sharma, Lok Bahadur Khadka, Bhanu Acharya, Suraj Khadka and Prakash Sharma.