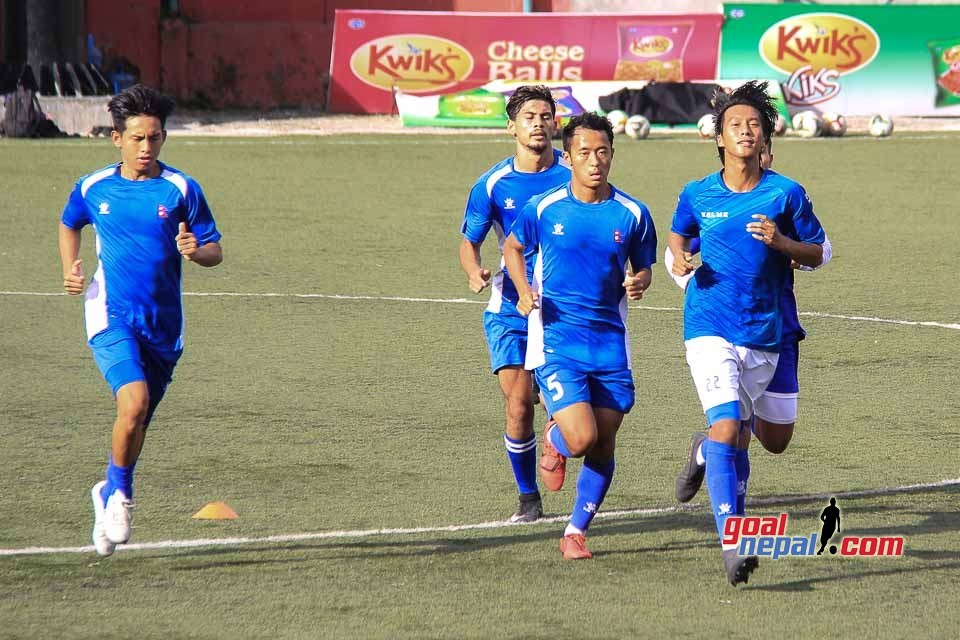 All Nepal Football Association (ANFA) has confirmed Myanmar U23 friendly match for Nepal U23.

The match will be played on October 25 in Doha, Qatar.

Nepal U23 is preparing for SA Games while Myanmar is preparing for South East Asian (SEA) games.

As per the rule, ANFA has included three senior players in the team.

The FA said team will fly to Doha on Tuesday morning.

Squad:

Ananta Tamang, Anjan Bista, Bikram Lama (Senior player), Sujal Shrestha (Senior player), Dinesh Rajbanshi, Tej Tamang, Abishek Rijal, Sunil Bal, Hemant Thapa Magar, Tshiring Gurung, Arpan Karki, Deep Karki, Dev Limbu, Bikash Khawash, Roman Limbu, Nitin Thapa, Sesehang Angdembe, Mikchhen Tamang, Ram Chandra Wajee, Prezen Tamang, Rejin Subba, Rajiv Lopchan, Nawayug Shrestha (Senior player), Suman Aryal.
Look Of Dasrath Rangasala In COVID Pandemic