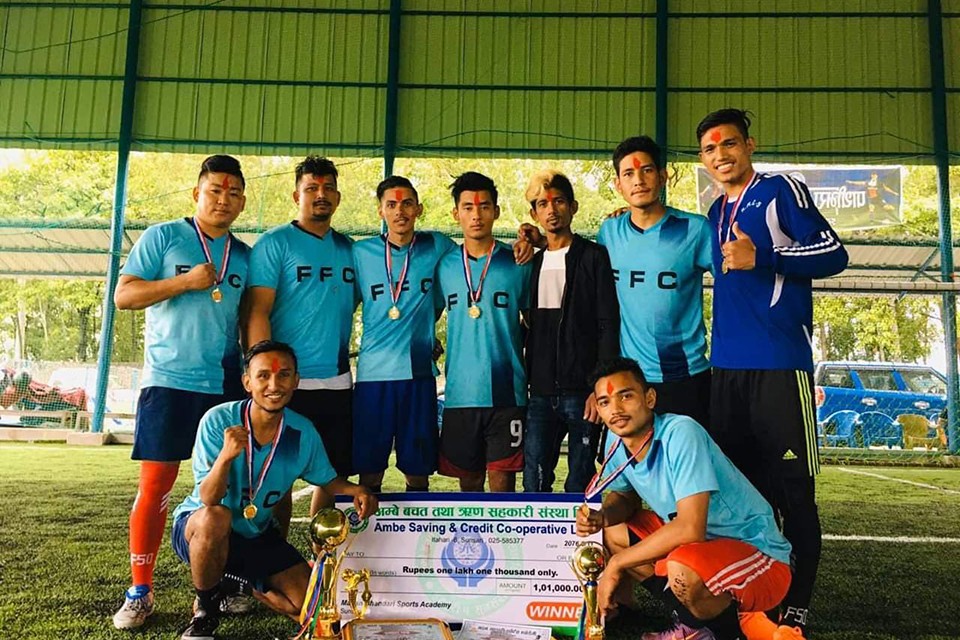 FFC Dhara has lifted the title of province 1 Futsal championship in Dharan, Susnari.

FFC Dharan defeated Big Foot Futsal 7-1 in the final match played on Saturday.

The champions received Nrs 1,0,2000 and runners up team got Nrs 51,000.

Nepu Tamang was adjudged the most valuable player of the tournament. Sandip Karki received the highest goal scorer award and Nitesh Maharjan got the best goalkeeper award.

24 teams took part in the event.