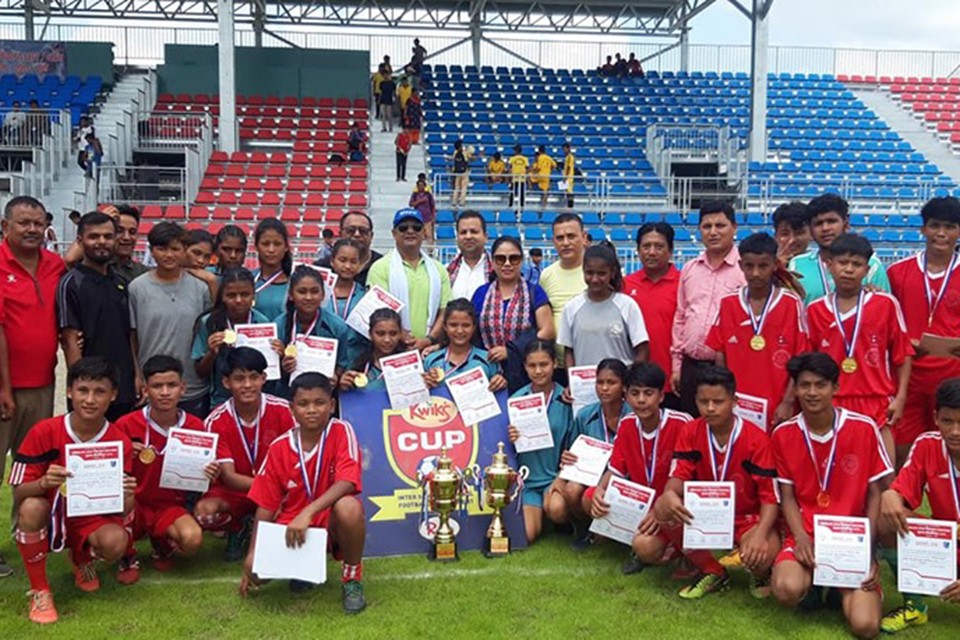 Dipjyoti and Janajyoti have won the title of Kwiks inter school football championship in Banke.

In girls category, Janajyoti defeated Amar Ma VI 6-0 in the final match played at Nepalgunj stadium on Sunday.

In boys category, Dipjyoti Ma VI defeated Dipjyoti Bidhyashram 5-3 in the final match.

Nepalgunj mayor Dr. Dawal Shumser Rana, Dy mayor Uma Thapa Magar, NSC member Binod Mainali, Banke DFA president Bhojraj Shahi and other guests distributed prizes to the winners.