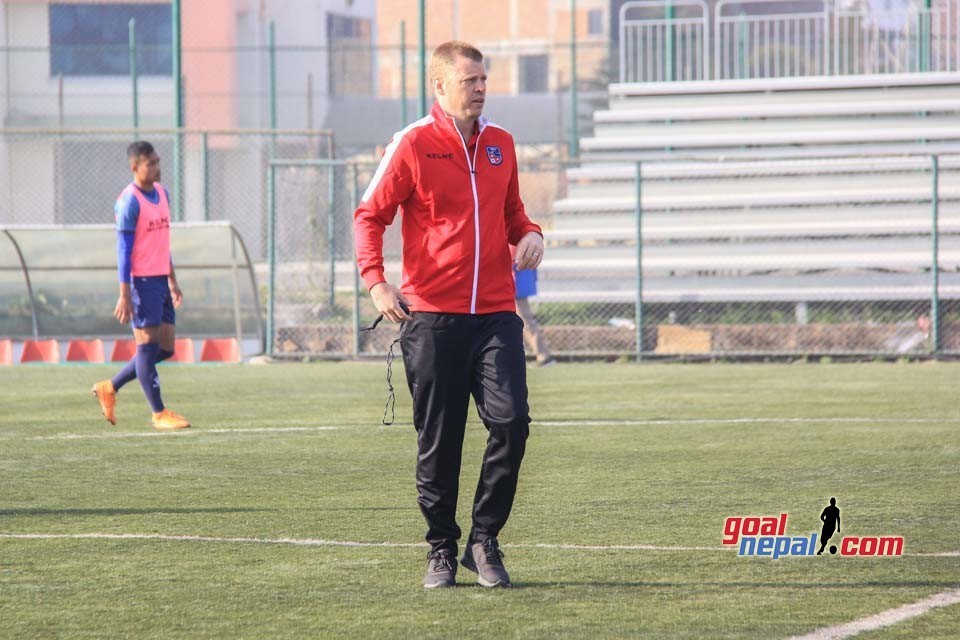 Nepal coach Johan Kalin has given his reaction to GoalNepal after learning that strong teams like Australia & Jordan are in the group.

Nepal have been grouped with Kuwait, Chinese Taipei, Jordan and Australia in 2nd round of FIFA World Cup 2022 Asian qualifiers.

"Any draw would have meant though games. We have allready played Kuwait and Taipei and that could be both good and bad. We will not be able to surprise them but on the other hand we know what to expect from them.

"Australia is good of course but any team from the first pool would have been a good team. Now we know who we are facing and we will prepare for that in the best possible way. It will be a really interesting challenge", said Kalin.

Team Nepal has already started preparation at ANFA complex. ANFA will soon announce its programs to prepare the team for the qualifiers.