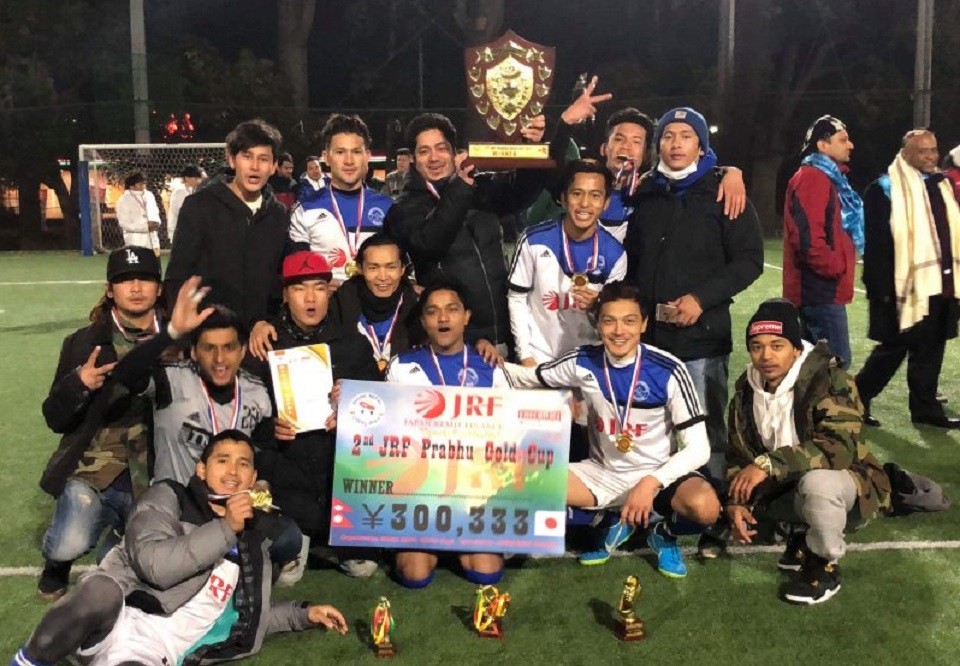 Tokyo Brothers has won the title of JRF Prabhu gold cup football tournament.
Tokyo Brothers defeated Kal Bhairav club 1-0 in the final match played in Tokyo recently. Jhalak Tamang scored the match winning goal.
The champions received Yen 3,00333 while runners up team got Yen 1,50,555. Sunrise FC became third and they received Yen 50,555.
Rising Nepal youth club organized the championship.