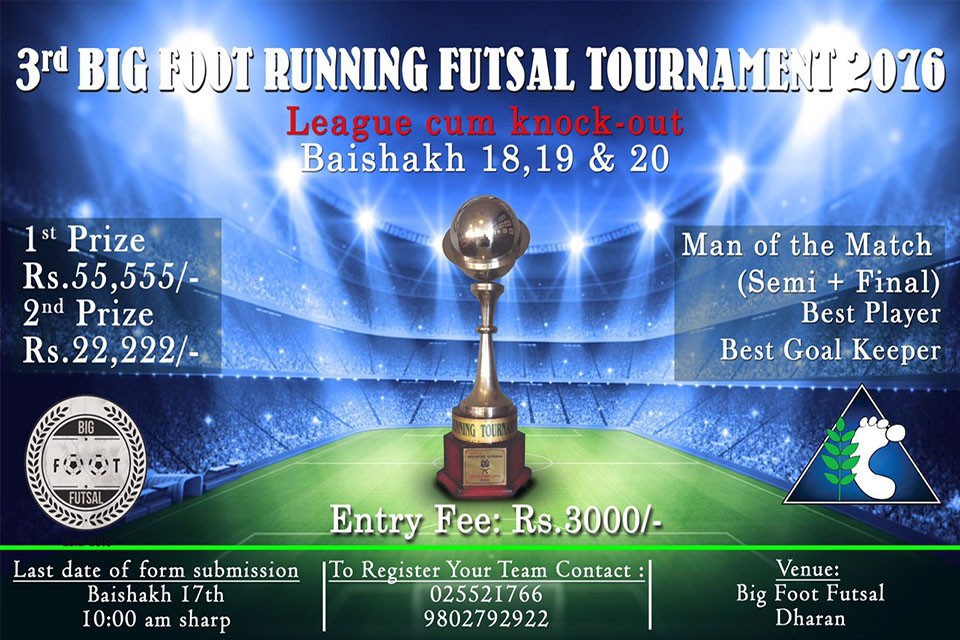 Big Foot Futsal is organizing 1st ever Futsal league-cum-knockout championship in province 1.

The event will be played in Dharan from Baisakh 18.

3-day event is offering Nrs 55,555 for the winners. Runners up team will get Nrs 22,222.

Event coordinator Yogen Rai said they were organizing the event to make province 1 a hub for Futsal players.

GoalNepal is the official web partner of the event.