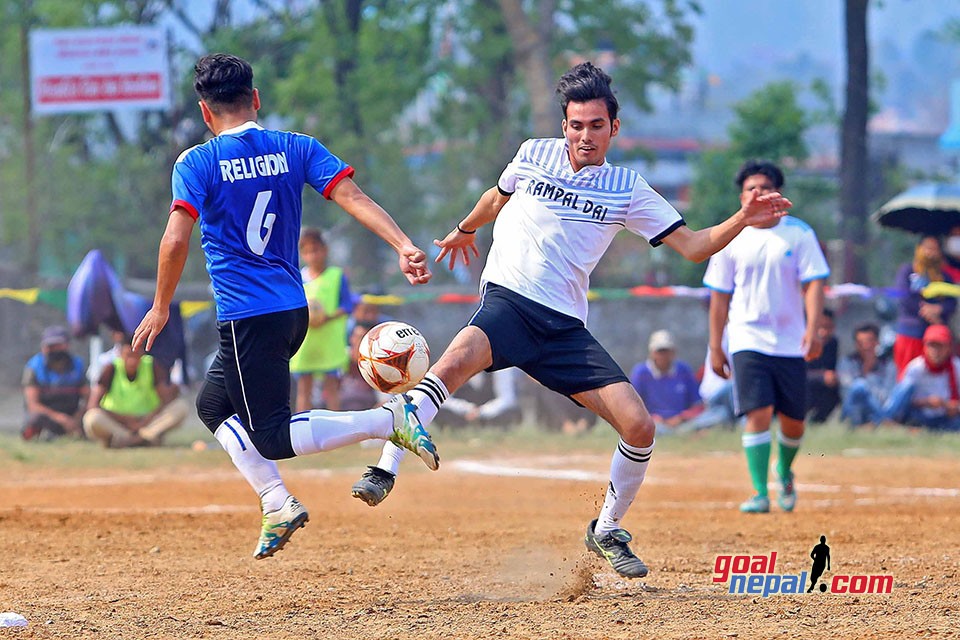 R.M FC defeated Singdi Samaj 3-0 in 13th B.T Cup played in Old Tudikhel, Pokhara on Tuesday.
In other matches, Tara FC beat Valley Youth Club 1-0, D.R Engineering won 1-0 over B.T White, Brothers' Unity 'B' sidelined Bishnu Paduka White 4-3, Religion FC trounced Dawood FC 8-0, Rivan FC defeated Simpani pool house 3-0, Indreni FC registered 3-2 victory over Pokhara valley sports club, Dhampus FC crushed Lampatan FC 3-0 and Friend's youth( Matepani) defeated Shukla gandaki youth club 2-1.

Buddha tole youth club is organizing the championship, which has a winning purse of Nrs 1,31,111. Runners up team will get Nrs 80,111.

GoalNepal is the official web partner of the event.