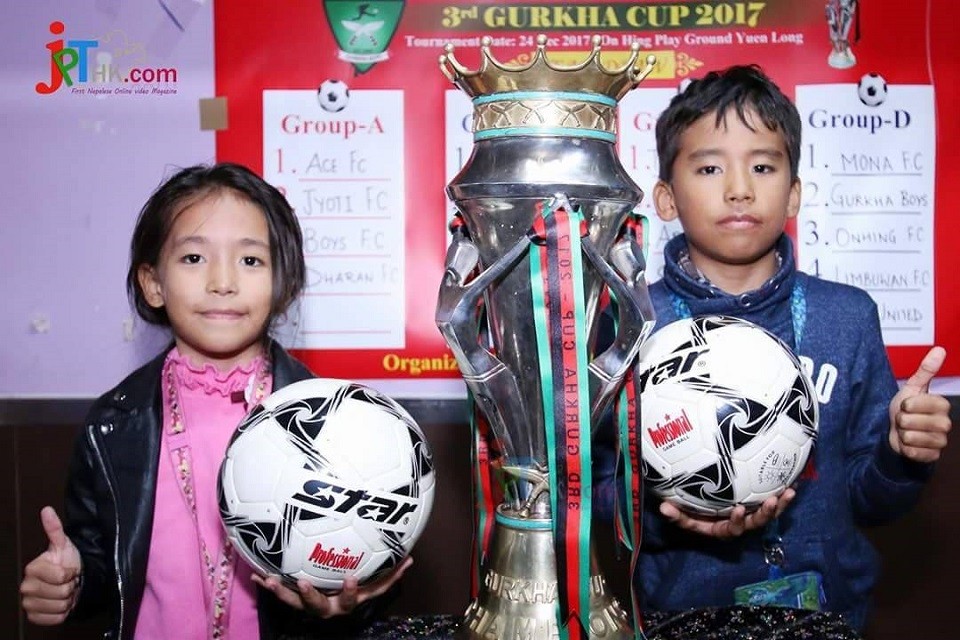 3rd Gorkha cup football tournament will be played in Hong Kong on December 24.
Eighteen teams are participating in the championship, which is organized by Gorkha boys. The teams are divided into four groups.
The championship has a winning purse of HKD 22,222 while runners up team will get HKD 11,111.
Solti FC are the defending champions. Former Nepalese A division league players Bhupen Limbu, Suren Gurung and Subash Gurung will also play in the event.
Group A: Yes FC, Jyoti FC, Boys FC, Dharan FC
Group B: Sam Sui Po, Jordan FC, GI FC, Youn Long FC
Group C: Suin Won, Golden Star, Arsenic FC, Solti FC
Group D: Mona FC, Gorkha boys, Onhing FC, Limbuban FC, Nep United