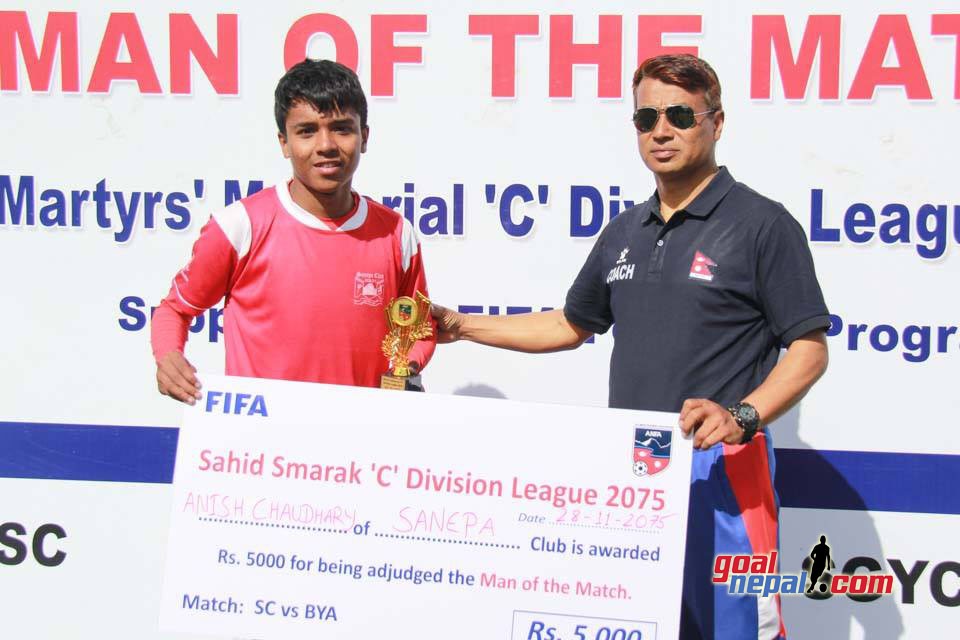 Sanepa Club played goalless draw with Birgunj Youth Academy in Martyr's Memorial C Division League 2019 at ANFA Complex, Satdobato on Tuesday.

Firon Magranti got marching order in the 82nd minute as he was double yellow carded. He received first yellow card in the 24th minute.
Anish Chaudhary of Sanepa Club was declared the man of the match. He received Rs.5,000.

11 teams are taking part in the event, which is organized by ANFA.