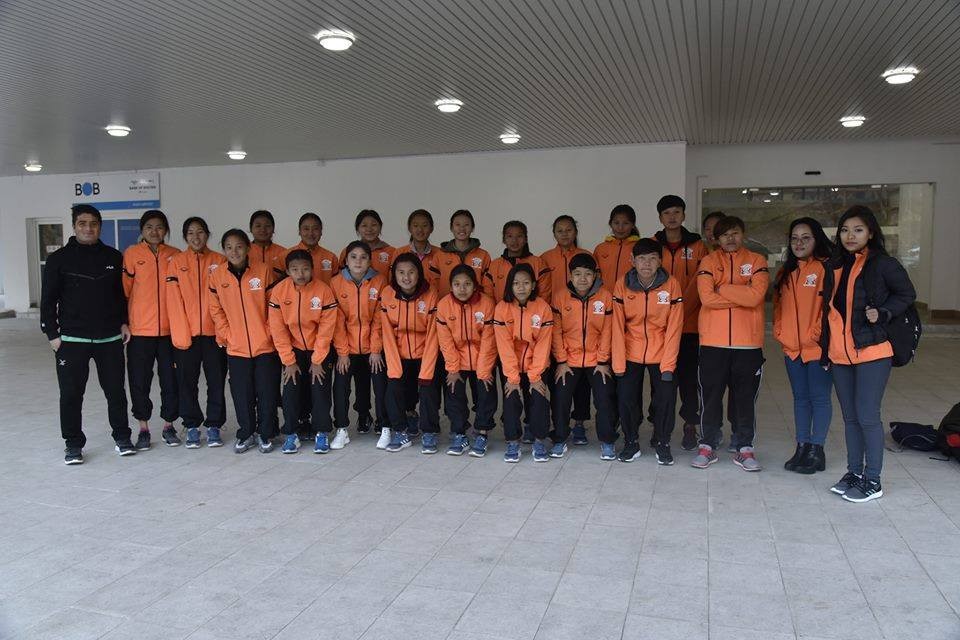 Bhutan women's team has become first team to land Nepal for SAFF women's championship 2019.

The team is here to take part in the event that Biratnagar is hosting at Sahid Maidan from March 12-22, 2019.

Bhutan will play against hosts Nepal on March 12 at 3 PM.

Seven SAARC countries are taking part in the event.

Nepal have never won the title.