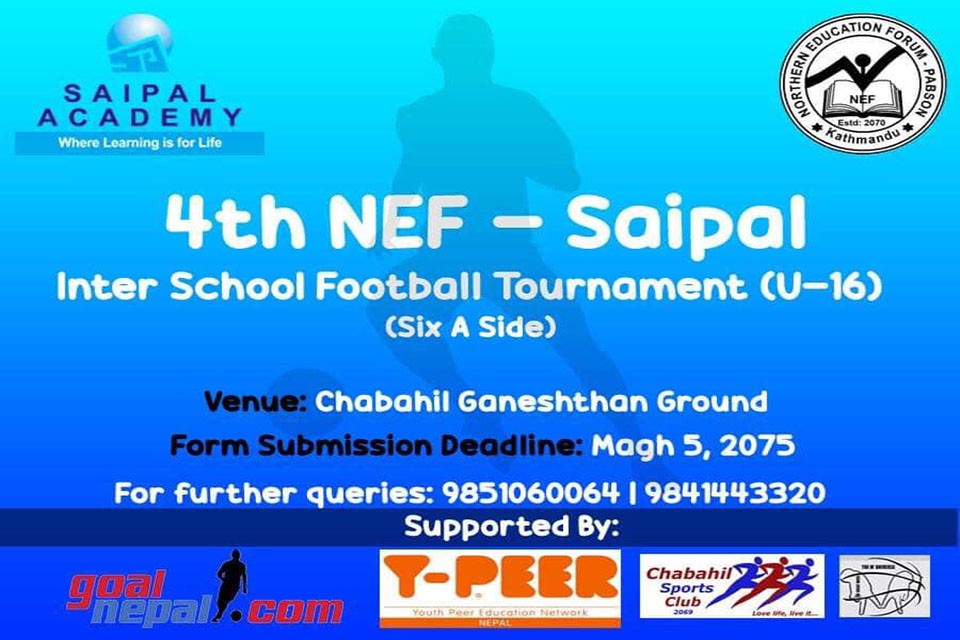 60 boys team have registered their name for 4th NEEF (Noth East Education Forum) Saipal U16 cup.



The championship starts from Magh 7 at Chabahil sports ground.



Best 20 players from the event will get a chance to go Philippines to play in the tournament.



GoalNepal is the official web partner of the event. 


Japanese Kids Paying Respect To U12 Team From Nepal