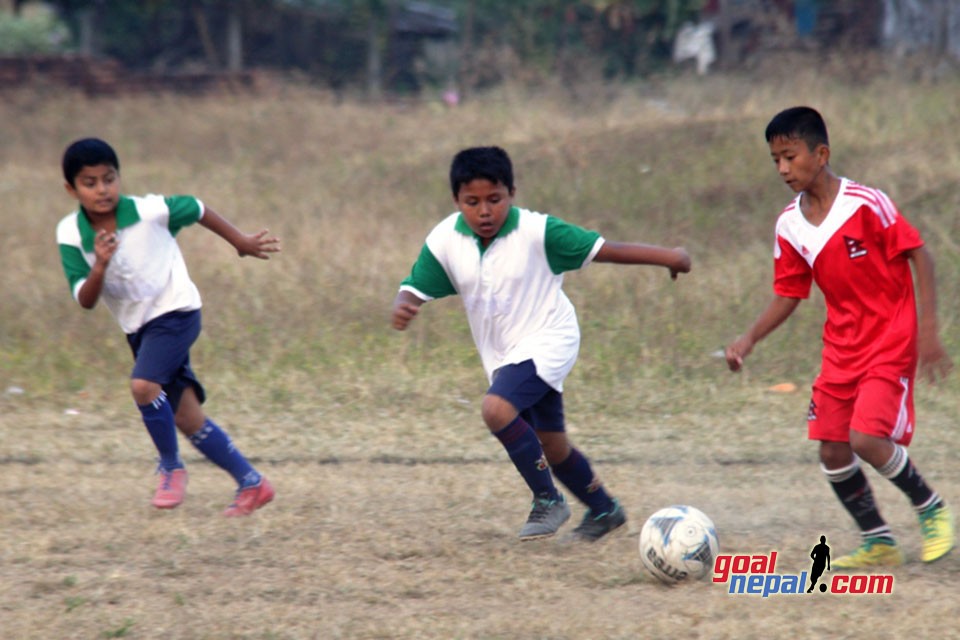 Eastern region police school and Ideal school have entered semifinals in 14th DEPOT cup in Dharan.
Eastern region defeated Parbat school 3-1 on penalties. Both teams played 0-0 draw in regulation time. Suhan Ghatani became the man of the match.
Ideal school defeated DVM school Itahari 3-0 in another quarterfinal match. Anil Rai scored a hat trick. Shivaraj Rai became the man of the match.
In plate championship, Peace Zone school defeated Maryland school 5-0. Sagarmath school defeated DEPOT B team 2-0.
DEPOT school is organizing the championship to remember Lalit-Amber.
The champions will receive Rs 15,000.
Japanese Kids Paying Respect To U12 Team From Nepal