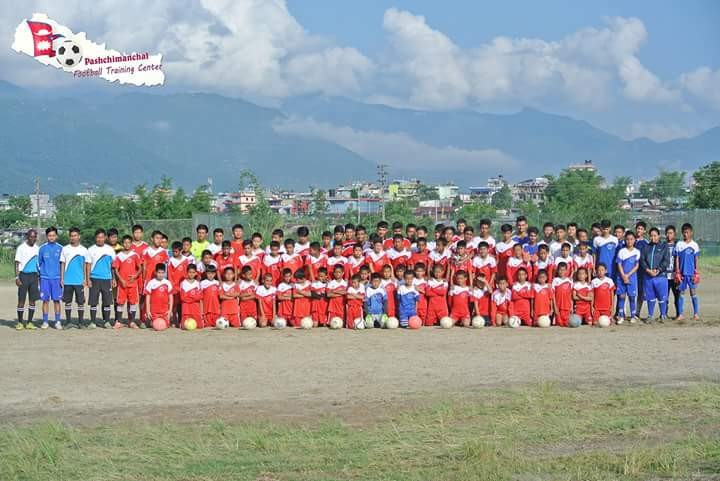 35 players have been selected for Copa Puma Toreros international football championship. U12 Youth team, Nepal is taking part in the championship which will be played in Japan next year.
Coaches, Sambhu KC, Dipendra Tamang and Rajendra tamang have selected the players. 12 players will go to Japan.
Former Nepal international Basanta Gauchan and football enthusiast Prakash Tulachan along with Fun Roots Aacademy are taking the team to Japan.
Selected players are:
Manoj BK
Subash Gurung
Ankit singh Thapa
Ayush Gurung
Ashis Kunwar
Pratik Karki
Anil Suchikar
Alen Gurung
Manish Chetri
Ajit Gurung
Man kumar Sunar
Lucky Gurung
Justin Pun
Nima Lama
Mohit Shrestha
Shrawesh thapa Magar
Kushal Nepali
Ritesh Gurung
Samir Thapa
Utsarga Sharma
Manish Sinjali
Ash kumar Gurung
Man kumar BK
Bishan Karki
Safal Baniya
Nabin Thapa
Sushan Chantyal
Safal Thapa
Bikash Kunwar
Anupam Shrestha
Ajit Shrestha
Symon Gauchan
Soyeb Alimiya
Adesh Shrestha
Lobson pun
POKHARA STADIUM - 10% WORK IS STILL LEFT