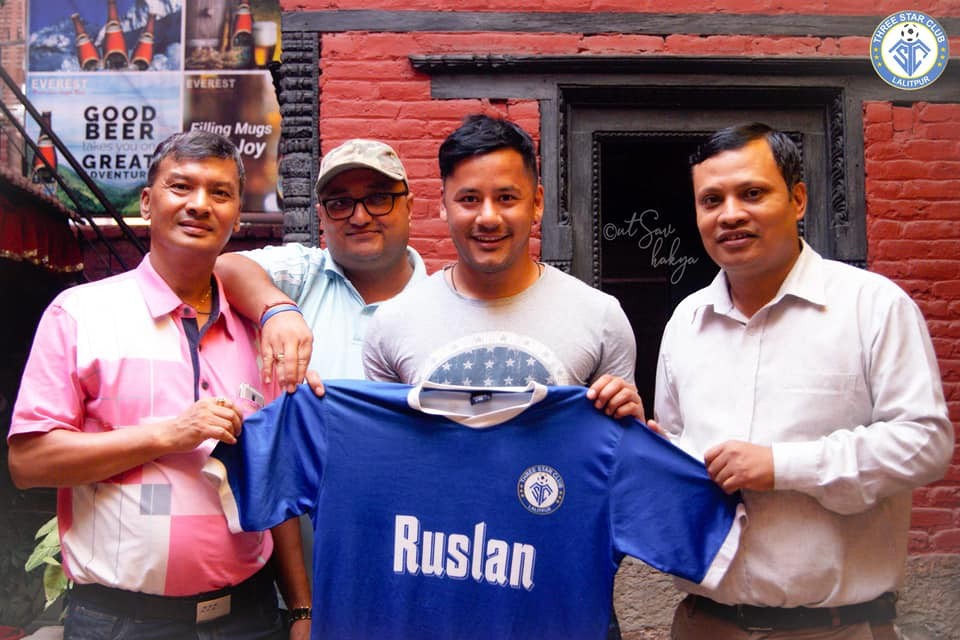 MMC Loyal Anil Gurung has signed a deal with Ruslan Three Star Club.

Three Star Club and MMC are arch rivals in Nepalese football.

Club presented club jersey to Gurung on Thursday. Monetary deal hasn't been made public.

Stars signed him after MMC didn't show interest to renew contract with him.

This is second stint of Gurung in Three Star Club.

A division league is starting from September 29 in Kathmandu.
5th Jhapa Gold Cup: Sankata Club vs Three Star Club