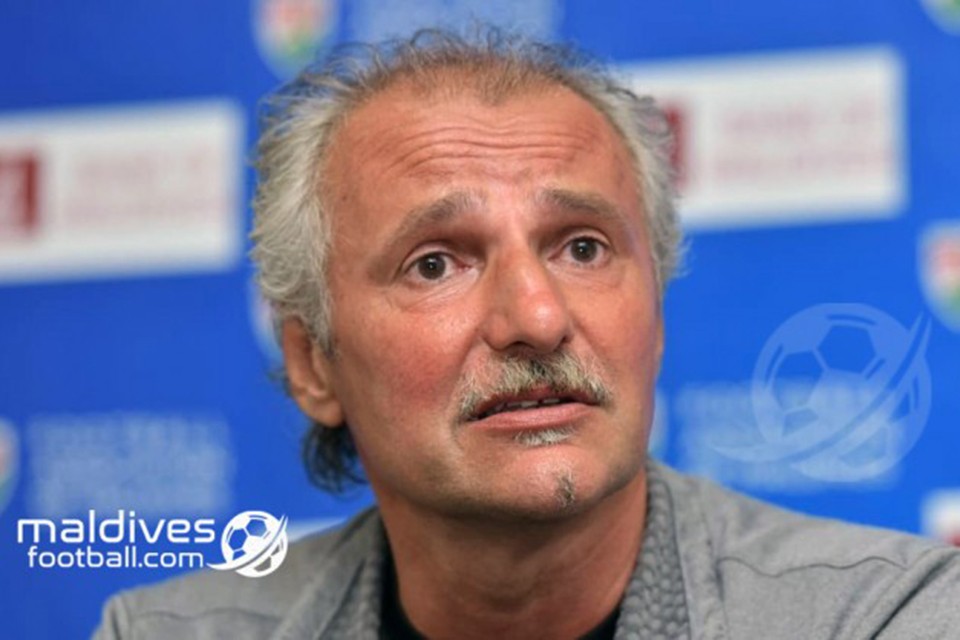 Maldives national football team coach Petar Segrt has announced squad for upcoming SAFF Championship.

Notable absentee from the squad is star striker Ali Ashfaq.

Bangladesh is hosting the event from September 4-15 in Dhaka, Bangladesh.

National Squad
New Radiant - Mohamed Faisal (GK), Akram Abdul Ghanee, Mohamed Umair, Hamza Mohamed, Ali Fasir, Riham Abdul Ghanee.
Maziya - Hussain Shareef (GK), Mohamed Mujutaaz, Ali Samooh, Mohamed Irufaan, Asadulla Abdulla, Hassan Naaiz, Ahmed Imaaz, Moosa Yaamin.
Eagles - Hussain Shifau Yoosuf, Mohamed Naim, Ahmed Numaan, Mohamed Arif, Hassan Raif Ahmed, Mifdad Ahmed (GK).
TC - Ibrahim Hassan Waheed, Ibrahim Mahudhee Hassan, Mohamed Azzam, Mohamed Samir, Azzam Abdulla.
Victory SC - Hussain Nihaan.
United Victory - Hassan Tholaal (GK).
Green Streets - Abdulla Yameen, Mohamed Samdhooh.