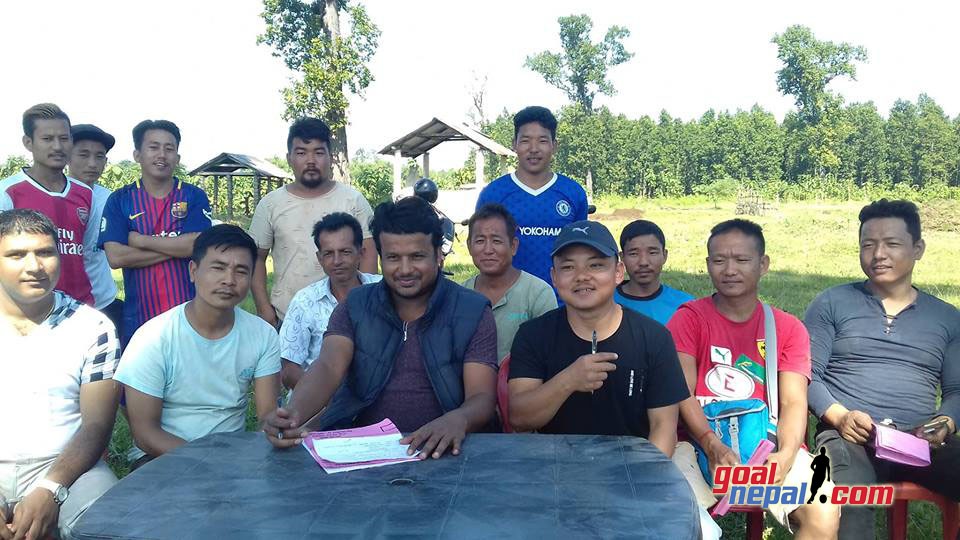 2nd New Star challenge cup is kicking off today at Khopbari, Sundar Danda, Jhapa.
Eight teams from Jhapa are taking part in the event.
Club president Buddharaj Limbu informed GoalNepal that the estimated budget of the tournament is Rs 3,75,000.
Tournament coordinator Gopal Ghimire informed that the winners would receive Rs 51,000 while runners up team will get Rs 31,000.
Hosts will meet Adarsha youth club Budhabare today.
First prize is sponsored by Ramkumar Kangdangwa in memory of late Ranjan Kandangwa. Second prize is sponsored by Ajay Karki. Dipendra Pokhrel has sponsored trophy and medals.
Birtamod municipality has provided Rs 51,000, Sundar Nichajhoda community forest Rs 30,000, Buttabari Crusher Rs 20,000 and Sasej Siwakoti Rs 10,00. Gopal Karki has provided two set of jersey while Subidha guest house has provided 25 t-shirts.
JALTHAL FC JHAPA ENTERS SFs 2nd BHAGIMAN MEMORIAL CUP