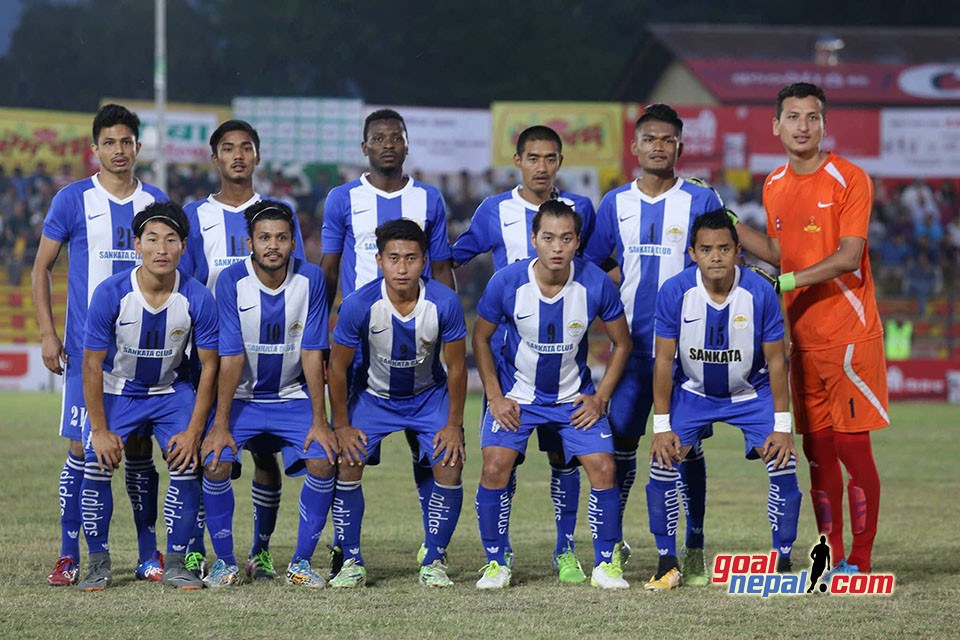 Sankata Club defeated Mohammedan SC, Kolkata, India 1-0 in the second pre-quarterfinal match of Birat Gold Cup 2074 at Sahid Maidan on Monday.

Dihrel scored the match winner in the 103rd minute.

Sankata Club skipper Saroj Dahal was announced the man of the match. He was awarded with Rs.10,000.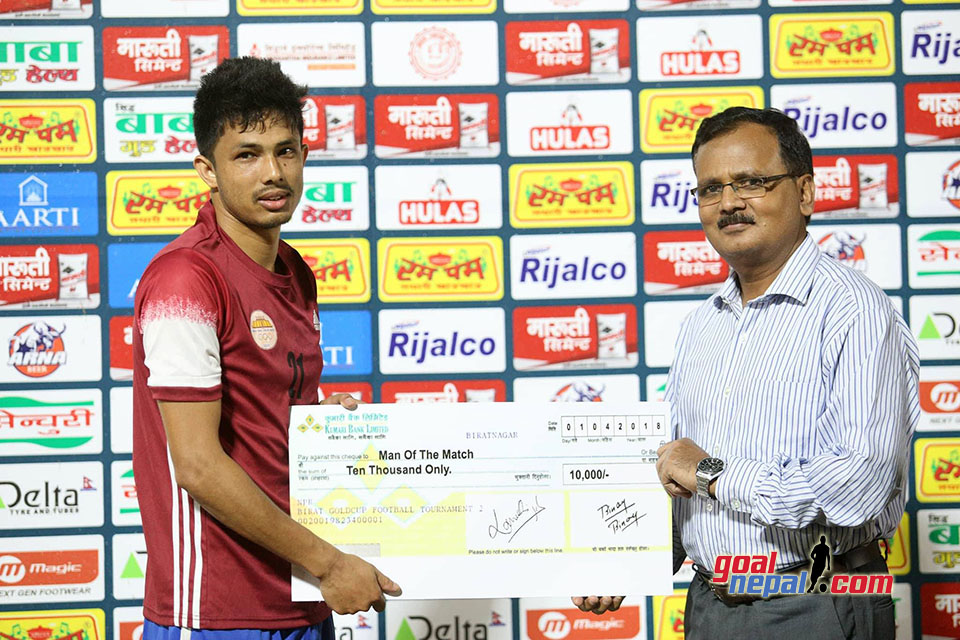 Sankata Club First XI: Sagar Riya(GK), Saroj dahal(C), Abhisek Limbu, Nabin Gurung, Ajay Thapa Magar, Roshan Pahadi, Saujan Rai, Laxman Ruchal, Sunil Khadka, Anil Gurung, Dihrel Traare
Mohammedan SC First XI: Avijit Sardar(GK), Suman Sil, Sanju Adhikary, Sahil SK, Mithun Sardar, Suvankar, Dip Mondol, Saif Rahaman, Jot Masih, Aamir Hossain, Norty James.

Hosts Morang FC will play against Jhapa XI in the first quarterfinal match tomorrow.

Birat Gold Cup is organizing the championship that has a winning purse of Rs 12,71,000.
Ten teams are participating in the knock-out tournament.
5th Jhapa Gold Cup: Sankata Club vs Three Star Club