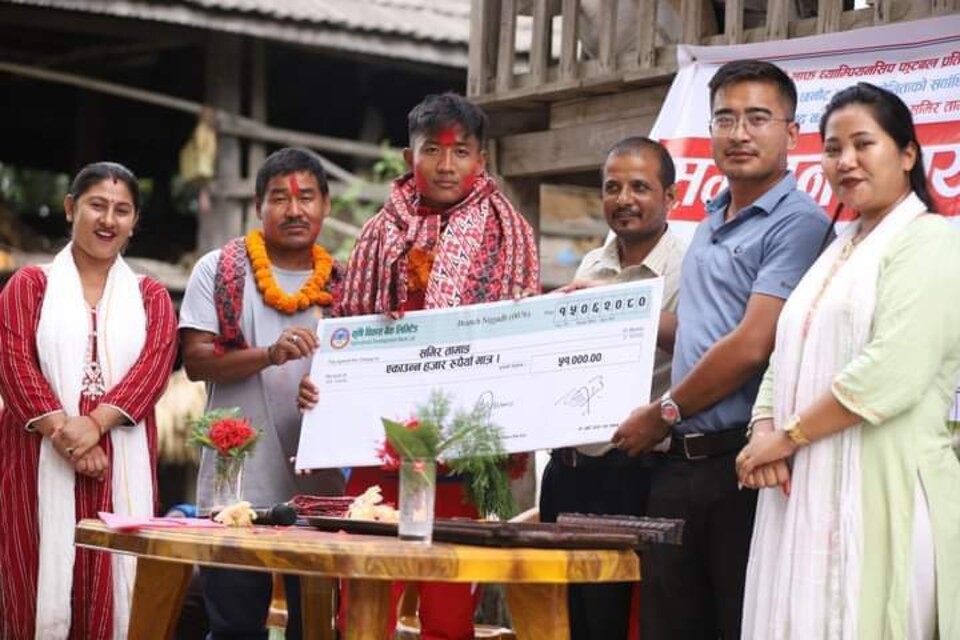 Samir Tamang, the talented striker representing Nepal's U19 national team, was accorded a remarkable honor in Nijgadh for his outstanding performance as the highest goal-scorer during the SAFF U19 Championship, a tournament held in Kathmandu.

While Nepal's U19 team experienced a heart-wrenching semifinal defeat to India in a penalty shootout, the exceptional prowess displayed by Tamang on the field did not go unnoticed.

In recognition of his achievements, the Nijgadh Municipality Ward Number 8 office bestowed Tamang with a monetary award amounting to NRs 51,000.

Expressing his gratitude, the gifted player, Tamang, conveyed how deeply motivated he was by this distinguished honor, highlighting the significance of such recognition in fueling his passion for the sport.