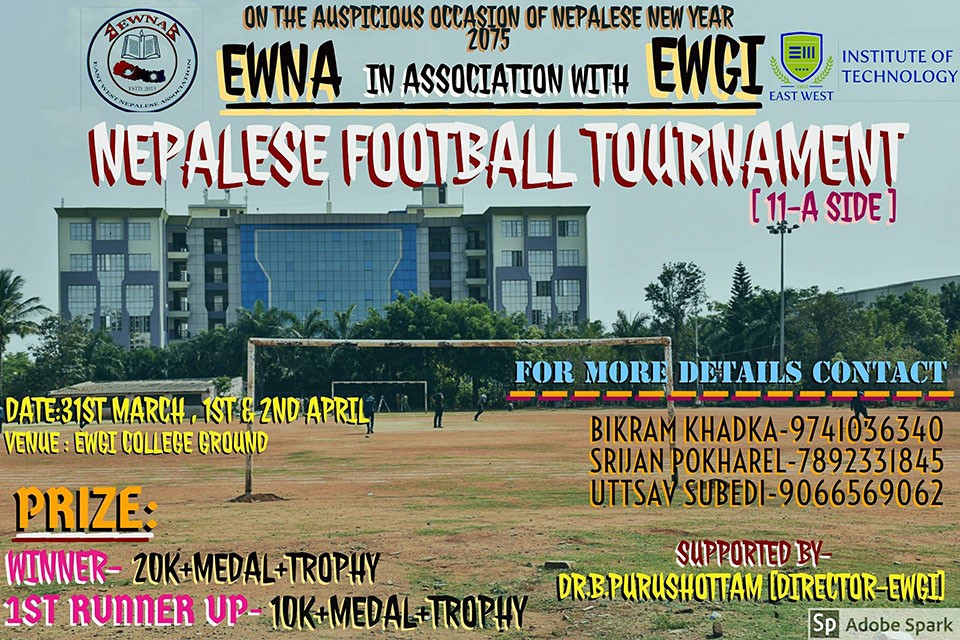 East West Nepalese Association(EWNA) in association with East West Institute of Technology(EWGI) is organizing three day football tournament at EWGI College ground, Bangalore in the auspicious occasion of Nepalese New Year 2075.
The tournament will be played on 31st March, 1st and 2nd April.
Winners will be awarded with Rs.20,000(IC). First runners-up will received Rs.10,000(IC).
The event is supported by Dr. B. Purushottam, the Director of EWGI.
Interested teams are requested to contact Bikram Khadka(9741036340), Srijan Pokharel(7892331845) or Uttsav Subedi (9066569062).