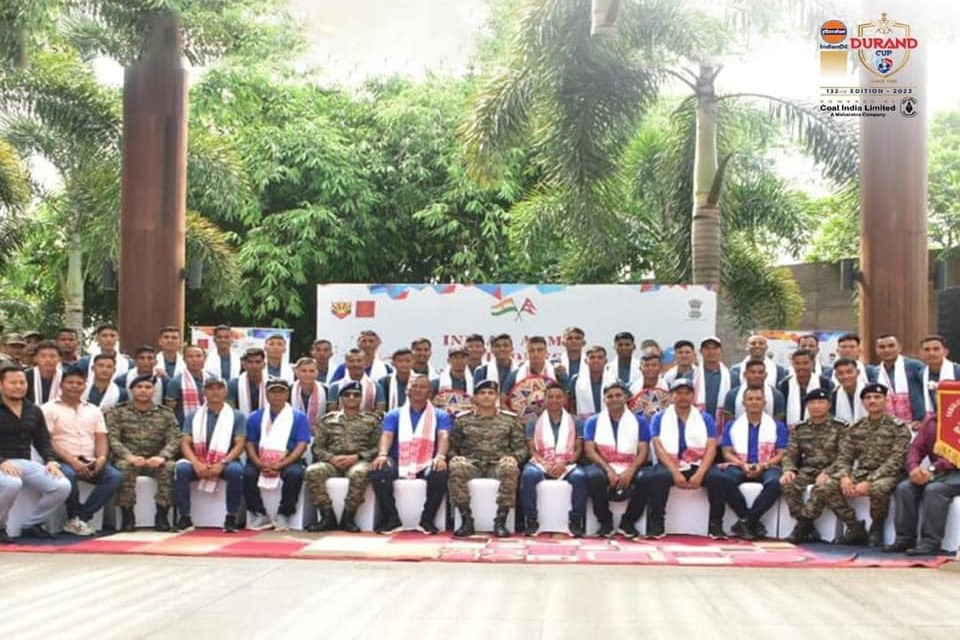 Tribhuwan Army FC has safely reached Kokrajhar, Assam for 132nd Durand cup football tournament.
The departmental team left for India on Saturday morning in a special plane arranged by Indian air force.
TAFC is grouped with Delhi FC, Chennayin FC & Hyderabad FC. They will open the campaign taking on Delhi FC on August 3.
The team will start training from today.
5th Jhapa Gold Cup: Tribhuwan Army FC Vs MFC Darjeeling - MATCH HIGHLIGHTS