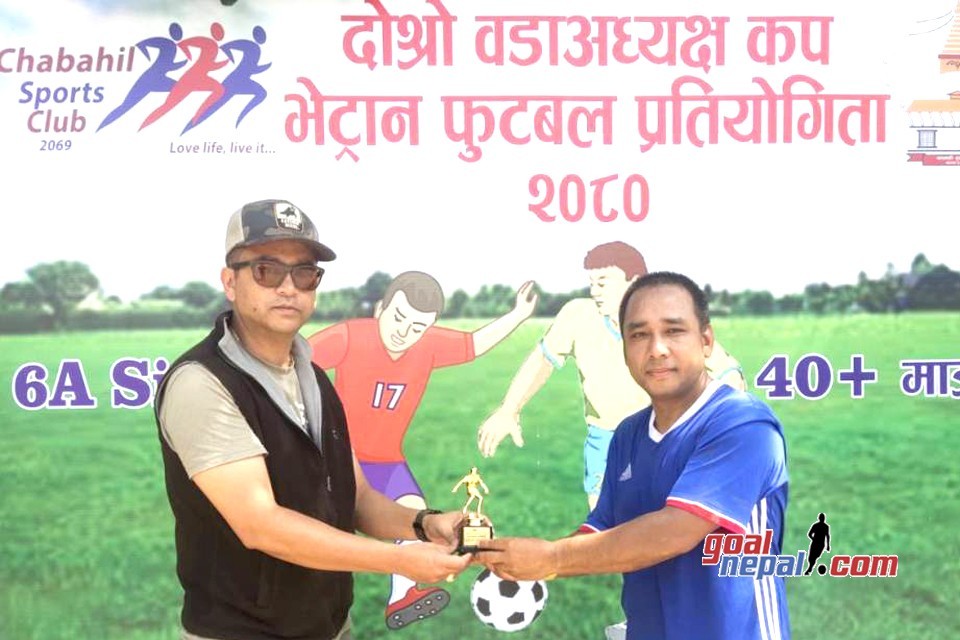 SNKC has entered semifinals of veterans championship 2080 in Kathmandu.
SNKC defeated Rupandehi 5-2 in quarterfinal match plaed on Friday.
Akash Gurung, Rakesh Shrestha, Sagar Thapa, Saroj Thapa & Naresh Shrestha scored apiece for the winners. Prem Bahadur Rana & Chandrika Chaudhary scored apiece for the losing side.
Freedom Fighter, Takami & Boudha veterans have also entered semifinals.
Freedom defeated Kapan veterans on pens while Takami sidelined Chitwan 1-0 and Boudha ousted Budhanilkantha 2-0 on pens.
Semifinal matches will be plaed today.