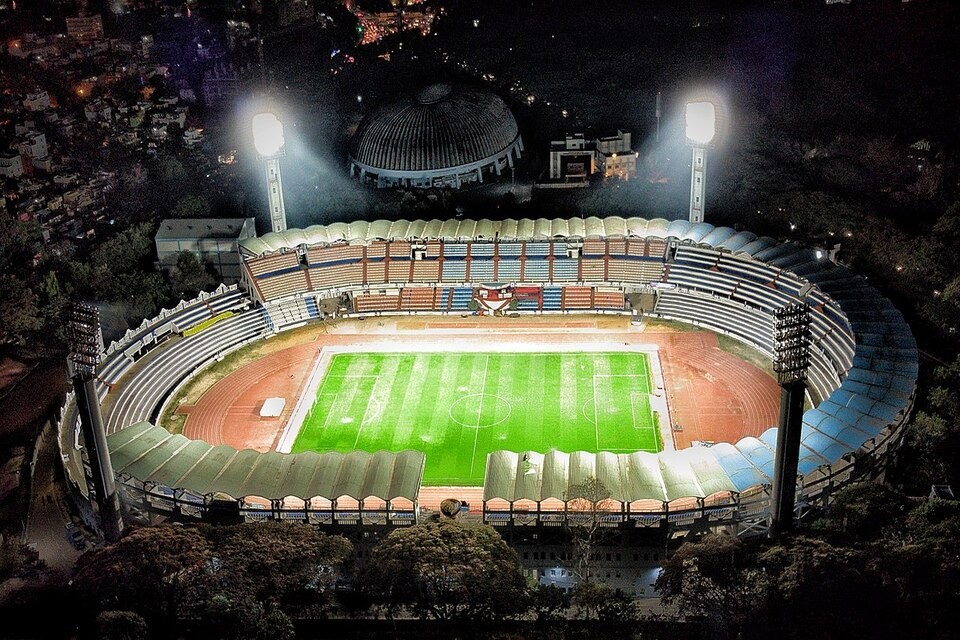 India is hosting SAFF championship 2023 at Sree kanteerava stadium in Bangalore.
The AIFF has invited two teams from outside SAFF championship 2023 making it more competitive. Kuwait & lebanon are taking part in the event for the first time.
Sree Kanteerava Outdoor Stadium, also known as Sampangi Outdoor Stadium, is a multi-purpose stadium in Bangalore, India.
It houses a running track, a volleyball court, and two outdoor rock climbing walls. The stadium is owned by the Department of Youth Empowerment and Sports, Government of Karnataka. It is the largest sporting complex in Bangalore.
Renamed after Yuvaraja Kanteerava Narasimharaja Wadiyar, the stadium, constructed on the bed of the Sampangi Lake, was inaugurated in 1946 by his son Maharaja Jayachamaraja Wadiyar. Then housing a cinder track, a synthetic running track was laid in the 1990s leading up to the 1997 National Games of India for ₹220 million, and was completed by 31 May 1997.
The stadium contains four large arched entrances leading on to the inner field and lower spectator stands. The stadium has eight ramps taking spectators to the upper stands. Thus in total, 12 gates for spectators serve the stadium
Photo: By KshitizBathwal / Skyscape Photography - Own work, CC BY-SA 4.0, https://commons.wikimedia.org/w/index.php?curid=81703792