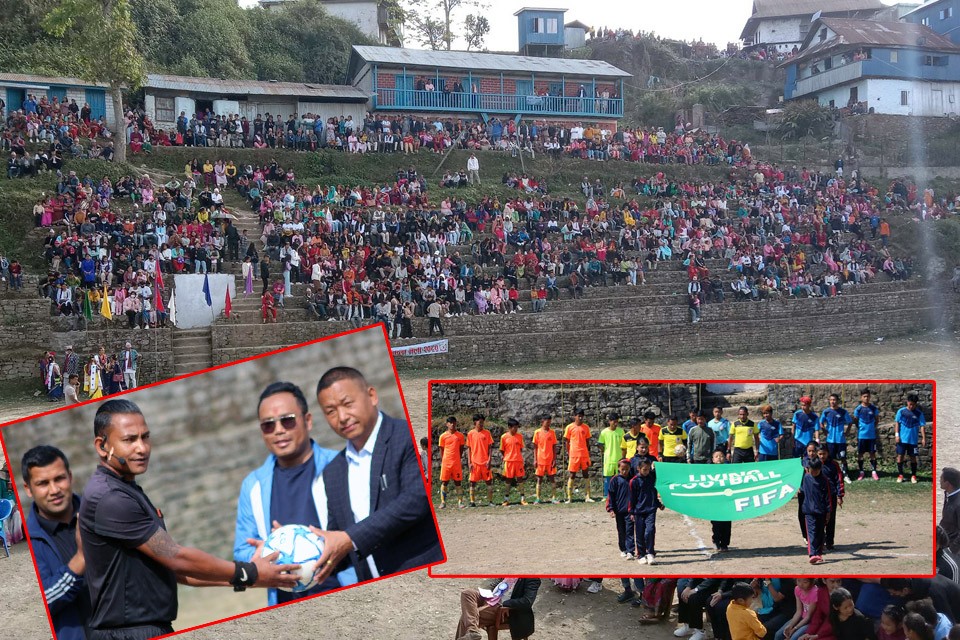 Seven teams have entered second round of historical Madan Mela 2080 at Aathaarai, Terathum.

On Friday, five matches were played at Tri-mohan school grounds.

Dharan FFC defeated Keling basic school Iwa 1-0 in the opening match played on Fiday. In other matches, Lafa yuwa club defeated Singhadevi Sodan 3-1, Srijung Raya Papo Samaj defeated Aathaarai rural municipality team 1-0, Thoklung defeated Hwaaku 4-2 on penalties & Sharda Ma VI sidelined Aathaai M 3 1-0.

On Saturday, two matches were played.

Phombo Samaj, Khamlalung defeated Okharbote 4-0 & Bhadragol Lisibung defeated Bansbai club, Mechinagar, Jhapa in sudden death.

Aatharai rural municipality is organizing the Mela, which has a winning purse of NRs 2 lakh.
JALTHAL FC, JHAPA WINS TITLE OF 2nd BHAGIMAN SINGH MEMORIAL CUP