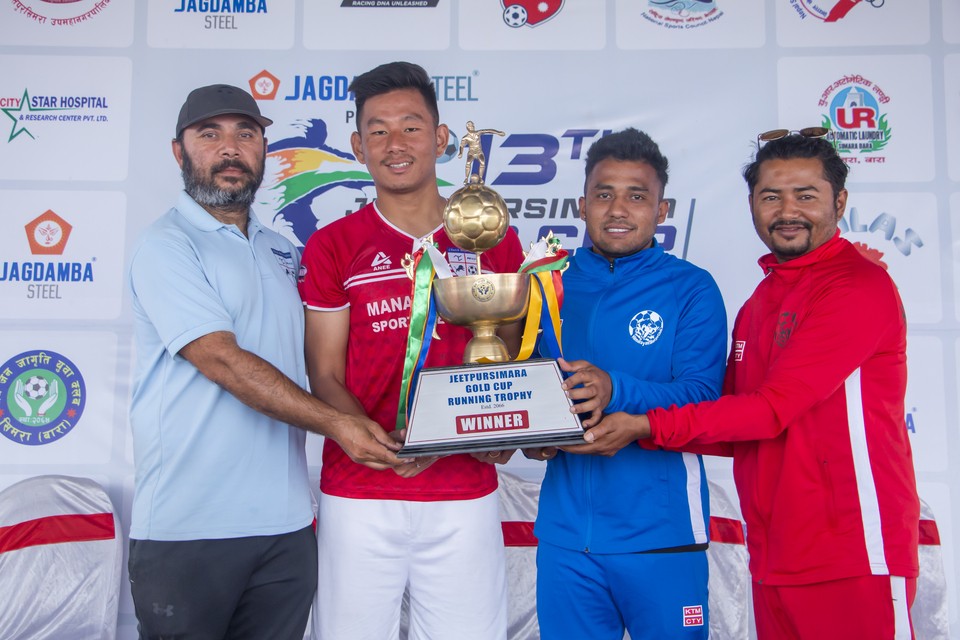 Himalayan Sherpa club is locking horns against Church Boys United in the final of Jagadamba steel 13th Jeetpur Simara gold cup football tournament tomorrow in Simara, Bara.

Venue:
Simara stadium

Time:
6 PM NST

LIVE streaming
GoalNepal FB & YouTube channel

Prize
The winners will get NRs 10 lakh and runners up team will get NRs 5 lakh.

Organized by
NJJYC is organizing the championship.

CBU coach Pradip Humagain: Himalayan Sherpa club is a good team. Playing final in Simara for the first time is huge achievement for us.

HSC team manager Bizen Pudasaini: Church Boys are better side. They have better players. They are the title contenders not only in this competition but also in the league. We will play our best.

NJJYC president Ram Chandra Lama said all preps have been completed for the final match.