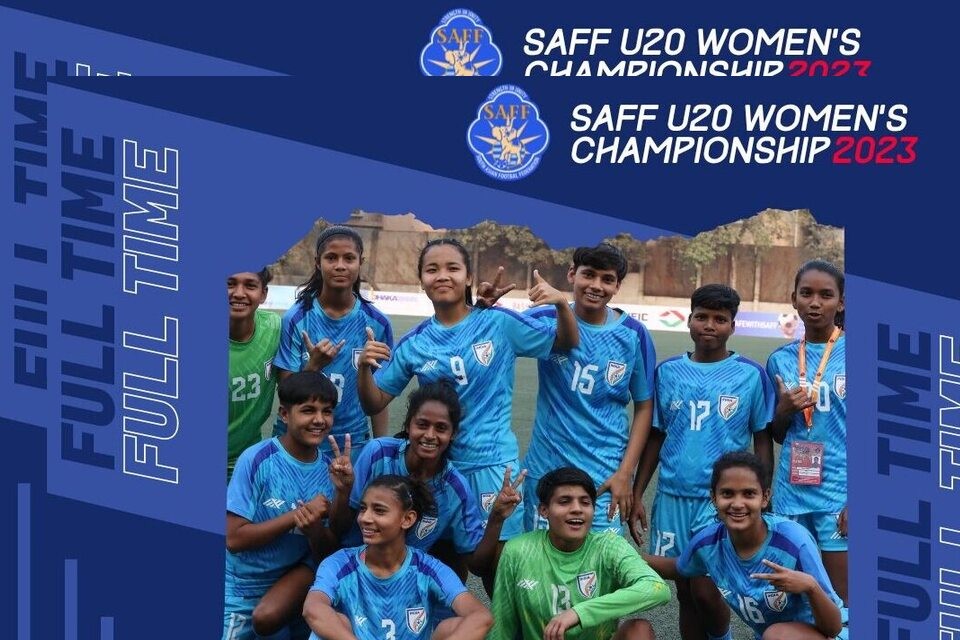 India U20 women's team mauled Bhutan U20 women's team 12-0 on Fiday in the opening match of SAFF U20 championship 2023 played at Bir Sherestha Shaheed Shipahi Mostafa Kamal Stadium, Dhaka.

Neha (45+2, 55', 90'), Mnda (61', 63', 75') & Anita (50', 69', 78') scored a hat trick while Apurna (29', 36') scored a bace & Nitu scored another (43') for India.

Bangladesh and Nepal are the other teams in the tournament. India will face Bangladesh on 5th of February and Nepal on the 7th.
The top two teams after round robin matches will play the final on 9th of February.