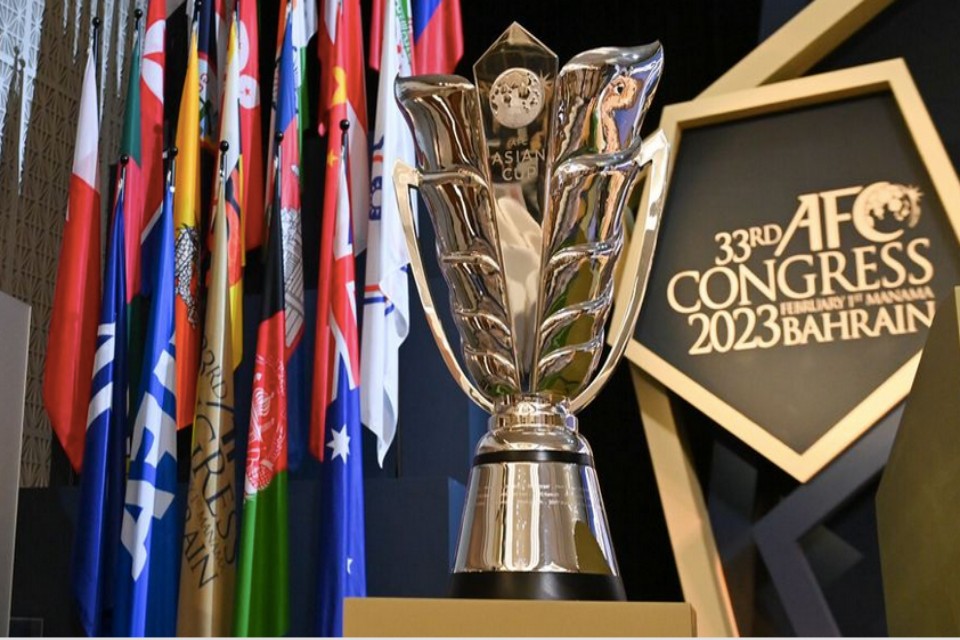 In his address to the 33rd AFC Congress, Shaikh Salman bin Ebrahim Al Khalifa, the AFC President said: "Let me congratulate the Saudi Arabian Football Federation for being selected as the hosts for the AFC Asian Cup 2027™.
"This will be the first time the tournament will be staged in the Kingdom of Saudi Arabia, and we look forward to working closely with the SAFF and the Saudi Arabian Government to deliver a memorable AFC Asian Cup™ for our fans and players in 2027."HRH Prince Abdul Aziz bin Turki Al-Faisal, Minister of Sport and Chairman of the Saudi Olympic & Paralympic Committee, who led the presentation to the AFC Congress, said: "It is an honour to have been chosen as hosts for the AFC Asian Cup 2027™ and this is a historic and exciting moment for football in Saudi Arabia.
"We believe the best days of Asian football are yet to come and we see this tournament as an opportunity to showcase all that's great about the game here. Our experience in hosting major sporting and entertainment events means that we are ready to deliver and ready to warmly welcome fans from across Asia and around the world.
"This will be an incredible AFC Asian Cup™, made even more special by the passion of the Saudi fans. I would like to thank the AFC and all the Member Associations that have been involved in this process."
Taking a moment to express the gratitude of the Asian football family to the four Member Associations who had earlier expressed their interest before withdrawing later, the AFC President added: "We must also thank the All India Football Federation, the Football Federation Islamic Republic of Iran, the Qatar Football Association and the Uzbekistan Football Association - for submitting their proposals earlier.
"The stage is now set for Qatar to host the AFC Asian Cup 2023™ and from what we have seen at the FIFA World Cup, I am assured that we will witness a wonderful festival of football.
"Above all, we know that Qatar 2023 will strengthen the foundations for Saudi Arabia to surpass all our expectations in 2027."
AFC