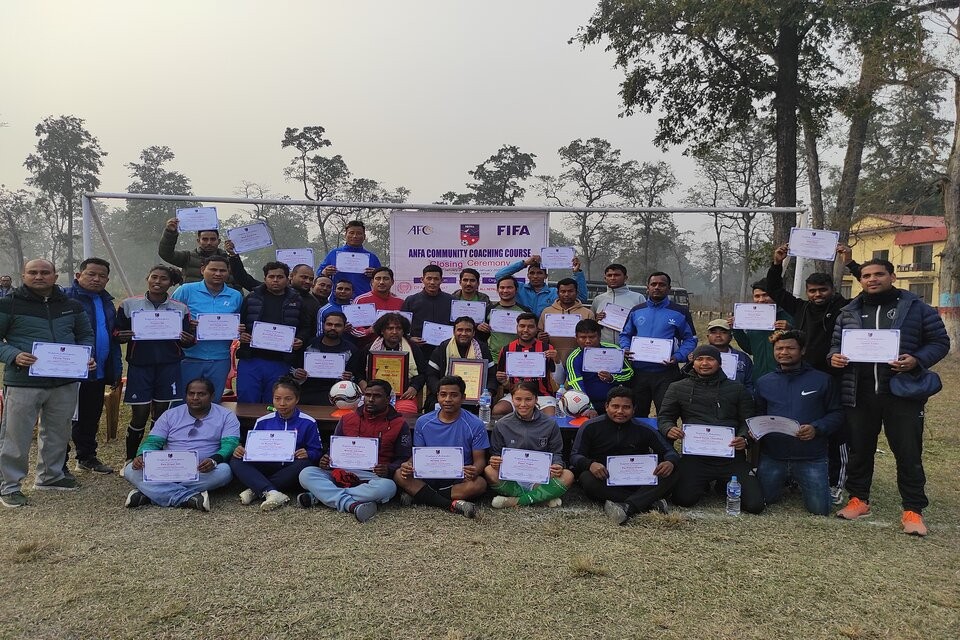 Rautahat DFA recently organized coaches training program at Chapur.

The program - which was supported by ANFA - was attended by 32 coaches from eight districts of Madhesh province.

Sanjeet Singh and Prakash Aryal were instructors of the program.

Madhesh province football association president Nepal Karki, Chapur mayor and other guests were present in the program.