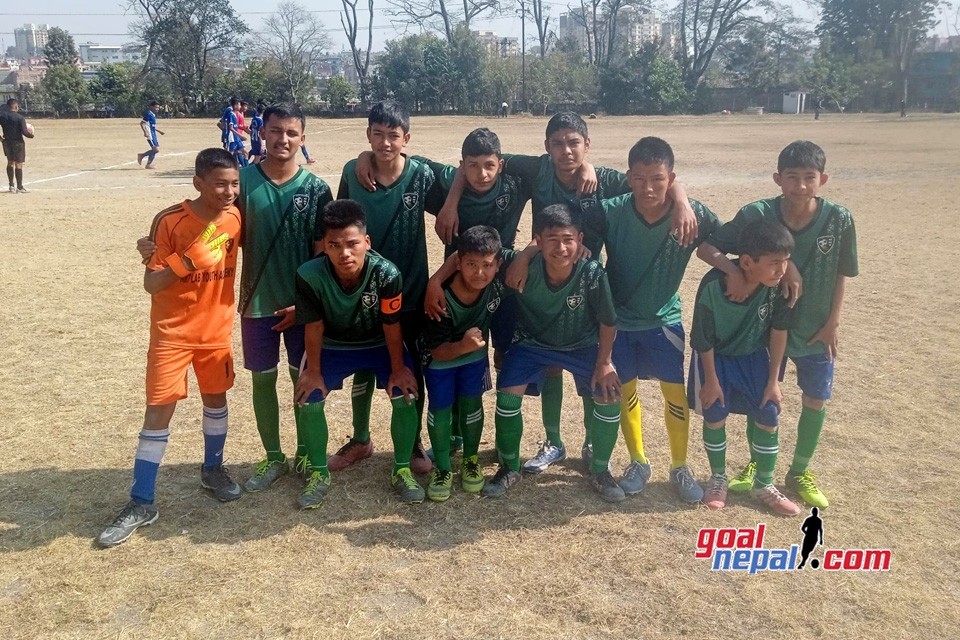 Kathmandu (GoalNepal) - Four matches were completed on Monday in the Kirtipur PABSONv Cup inter-school football tournament organized by Laboratory Secondary School, Kirtipur, Kathmandu,
Asian Tarapunja defeated Ujjwal Shishu 7-0 in the first match of the day at the Laboratory School playground.
Magus English School disappointed Bagbhairav School 3-0.
Similarly, in the third match of the day, New Horizon defeated South Valley 2-1, while Pushpa Sadan defeated the host Laboratory School (B) 2-1 in the fourth match.
Tournament coordinator Mahendra Chiluwal informed that three matches will be played on Tuesday.