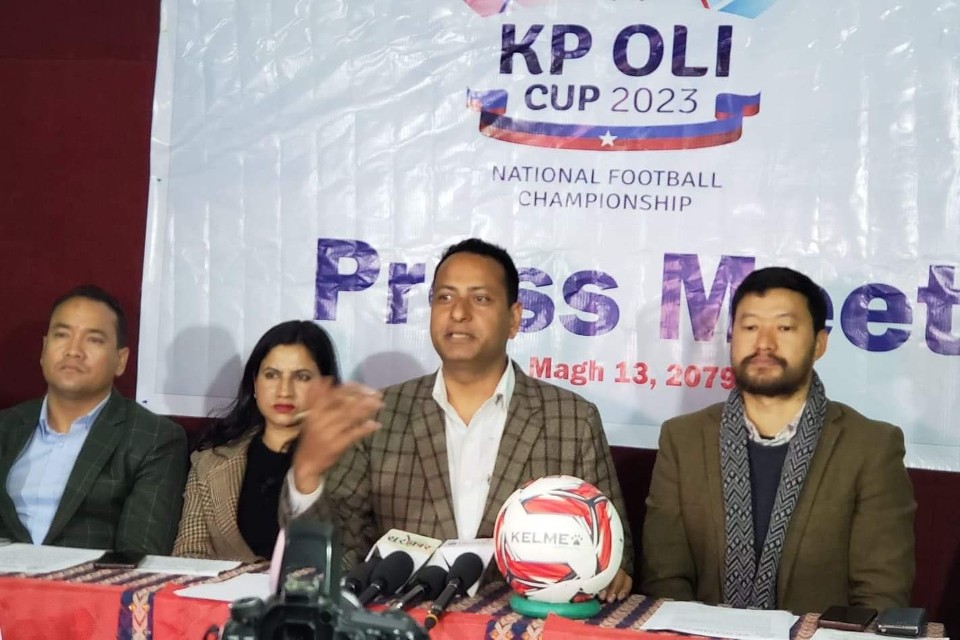 Kathmandu (GoalNepal) - The first-ever KP Oli Cup is going to be held from Falgun 11 to 17. The winning purse of the tournament has been finalized by the organizers through a press conference.
The winners of the tournament to be held in Kathmandu will receive ten lakh rupees while the runners-up will receive five lakh rupees.
The best player of the tournament will receive one lakh rupees while the best goalkeeper, top scorer and emerging player will be given fifty thousand rupees. The organizers will award 25,000 rupees to the winning team of each match and 15,000 rupees to the best player of each match.
The organizing association has informed that registration for participation in the competition to be held at different venues in Kathmandu Valley is open till Magh 17.
According to the organizers, the primary purpose of organizing the competition is to contribute to promoting professional football in Nepal and, through this, inspire citizens, associations and political parties.
Different A Division League clubs will participate in the tournament.