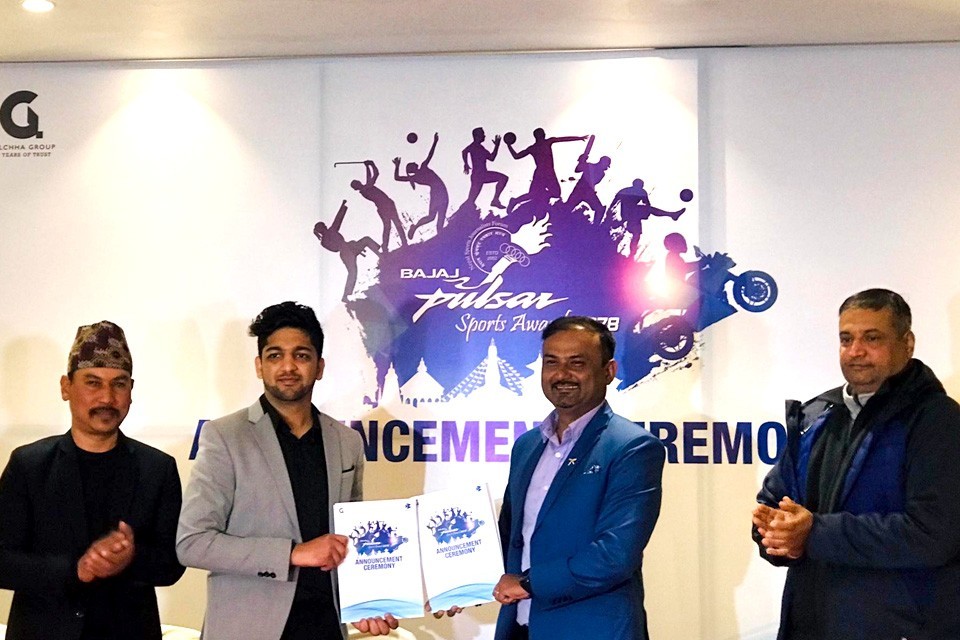 The prestigious Pulsar Sports Award, presented by the Nepal Sports Journalists Forum (NSJF), will take place on Falgun 23 this year. During a program on Monday, the organizing journalist forum provided information about the award program.
The organizing body said during a press conference that the players and athletes will be recognized and handed awards based on their contributions to Nepali sports over the previous year.
This year too, nine categories have been included in the Sports Awards. Among them are the best male and female players of the year, young player, best coach, people's choice award, best para player, special award and lifetime achievement award.
The best male, female trainer, and People's Choice Award winner will be given a Pulsar motorcycle. The organizing forum said that the best young player will receive a Pulsar bike starting this year. The prize money for the winners in the other categories is Rs. 50,000.
A sports journalist from Asia will also receive the Asian Journalist Award, it was announced at the press conference.
Similar to last year, Hansraj Hulas Chand & Company will serve as the primary sponsor of the Sports Award. A contract for an additional five years was signed between the two parties for another five years.
Abhimanyu Golcha, the managing director of the company and Durganath Subedi, the president of the forum, signed and exchanged the agreement. Along with this agreement, this year also, the name of the award program will be NSJF Pulsar Sports Award.