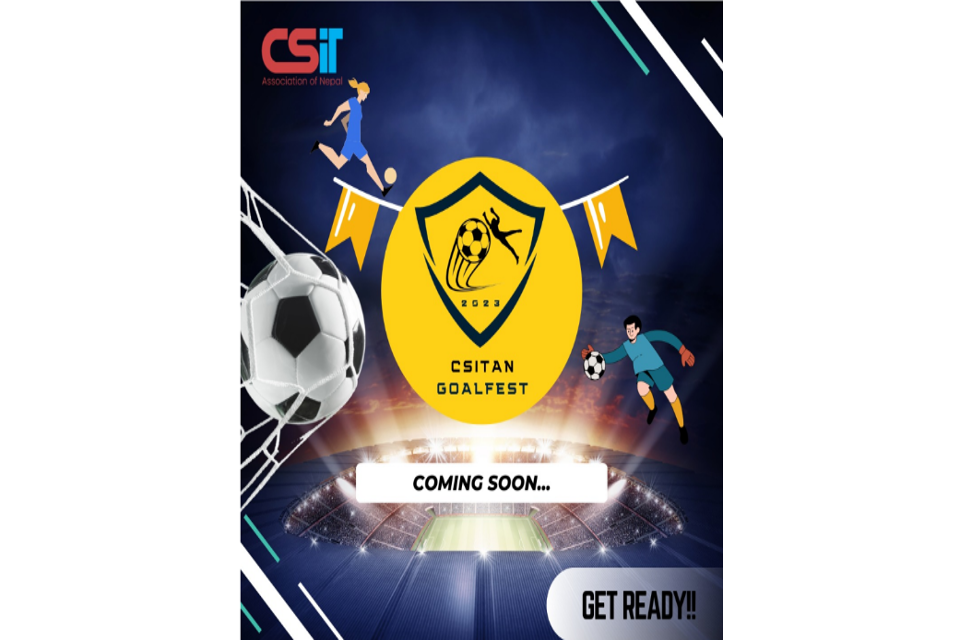 CSIT Association of Nepal (CSITAN), an autonomous, non-profitable, non-governmental, non-political, service-oriented social organization, is going to organize the 'CSITAN GOALFEST 2023' from Magh 8 - Magh 14.
CSITAN was established by the young, energetic BSc. CSIT students in 2011 to act as a bridge between the faculty, students and IT industries in Nepal. CSITAN has been actively involved in various activities for the past eleven years to bridge the existing gaps between university, industry and students.
'CSITAN GOALFEST' is a futsal tournament for both boys and girls where more than 25+ teams from each CSIT college of Kathmandu valley are going to compete with each other. All games in the tournament will be played in a group-stage league, followed by a knockout round. The GoalFest by CSITAN is to encourage physical participation and improvement among CSIT students, as well as to foster positive relationships between students and institutions.