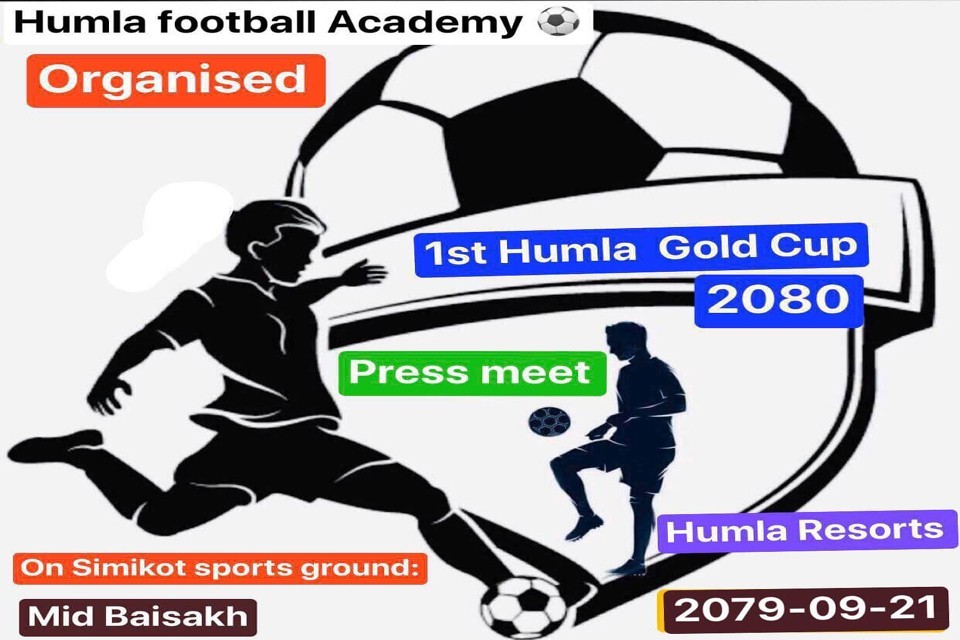 Simikot (GoalNepal) - The Humla Gold Cup open knockout football tournament with the highest prize money in the district is going to be held in Baisakh in the organization of Humla Football Academy.
In recent times, Humla Football Academy has started organizing a competition because there has been a lot of attention towards football in Humla and the students here are getting more interested in the game. The president of Humla Football Academy, Bishnu Rawat, informed that a press conference was held with the participation of clubs from all over the district with the aim of conducting the Humla Gold Cup match from 15th of Baisakh.
He said that he entered the sports field with the aim of making the players in the Humla district the best players, making the sports field effective and making the district known.
During the press conference, he expressed regret that the support of local levels, associations and clubs, which have strong economic conditions, is not much. However, in order to introduce Humla, he informed the conference that the players are being given football training day and night.
President Rawat said that men's teams outside the district and within the district can be registered for the Humla Gold Cup. Similarly, the team registration will be started from the second week of Falgun.
The tournament winners will receive Rs 150,000, runners-up will get Rs 100,000 and Rs 75,000 for the team in third place.