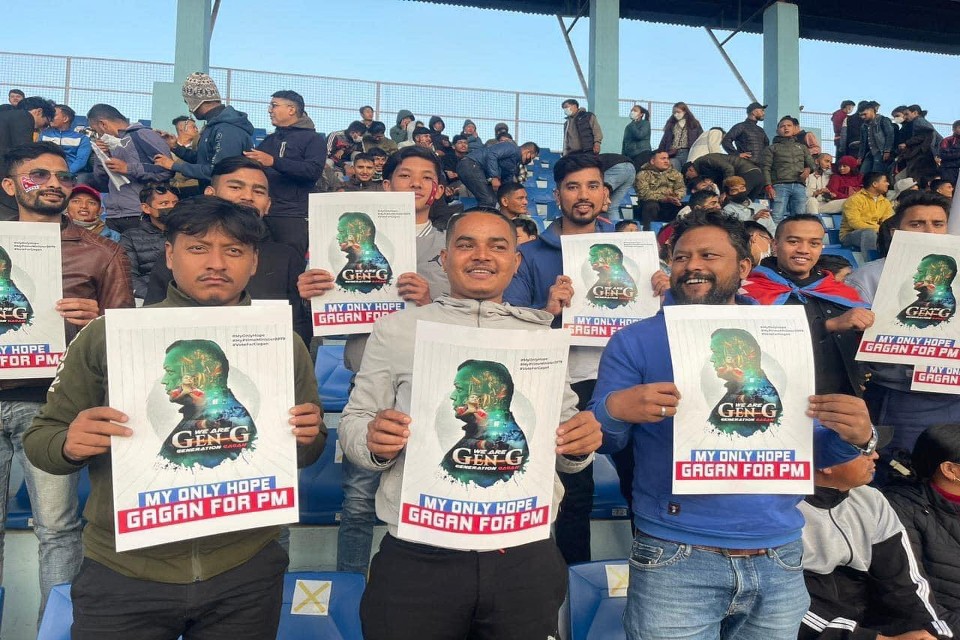 Kathmandu (GoalNepal) - During the friendly between Pakistan and Nepal, images of election propaganda were captured in the crowd. The carelessness of the security situation at the Dasharath Stadium has been revealed by images that are gaining traction on various social media platforms.
Politics and football don't go along nicely. And with the elections just a few days away, ANFA should have been more aware of the potential for this kind of incident.
An earlier request for Nepal to hold two friendlies between the teams came from the Pakistan Football Federation. But ANFA declared that holding just one friendly was feasible, considering the forthcoming elections. ANFA, who gave these justifications, appeared to be ignoring the likelihood that such circumstances would occur in the stands.
It will be interesting to see whether ANFA issues a comment regarding this occurrence. However, the nation's football governing body needs to be more cautious to prevent occurrences of this nature from happening again.