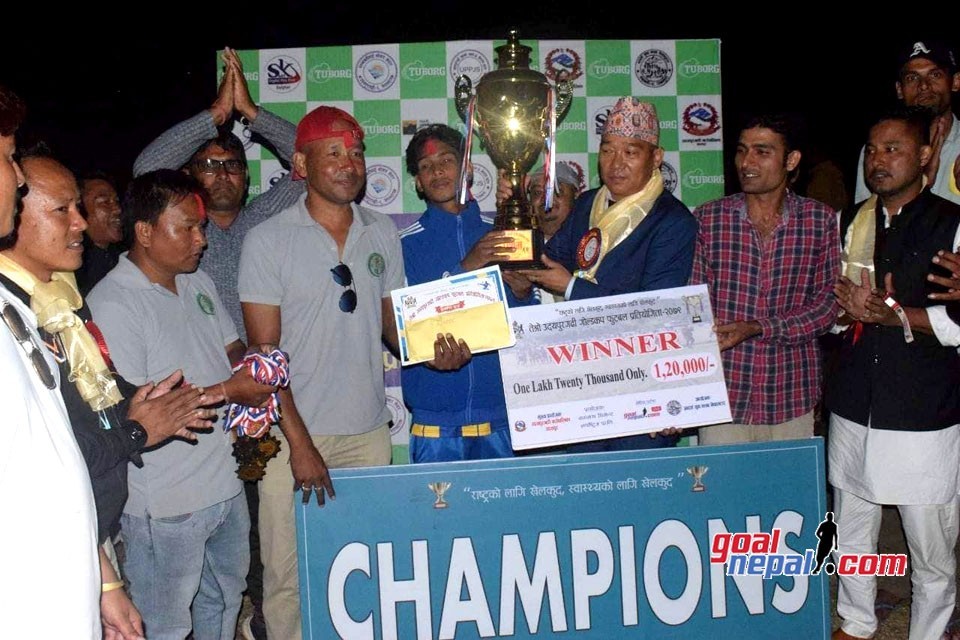 Udaypur - Malitham Football Club have won the title of the third Udaypurgarhi Gold Cup Knockout Football Tournament. In the competitive final held at Bhakunde Chaur, Malitham defeated Gaighat Football Club 8-7 in the penalty shootout and became the champions. Before that, both the teams played a goalless draw in the scheduled time.
Malitham, who became the winners, received Rs. 1,20,000 in cash along with the title, while Gaighat, the runners-up, were forced to settle for Rs. 60,000.
Organizers informed that a total of eight teams participated in the tournament organized by Adarsha Youth Club, Nepaltar, Udaypur from Karthik 1st. The main sponsor of the competition was Udaypurgarhi Rural Municipality, Udaypur.
6th Rumpum Udayapur Gold Cup: Gorkha Boys Rupandehi Enters Final