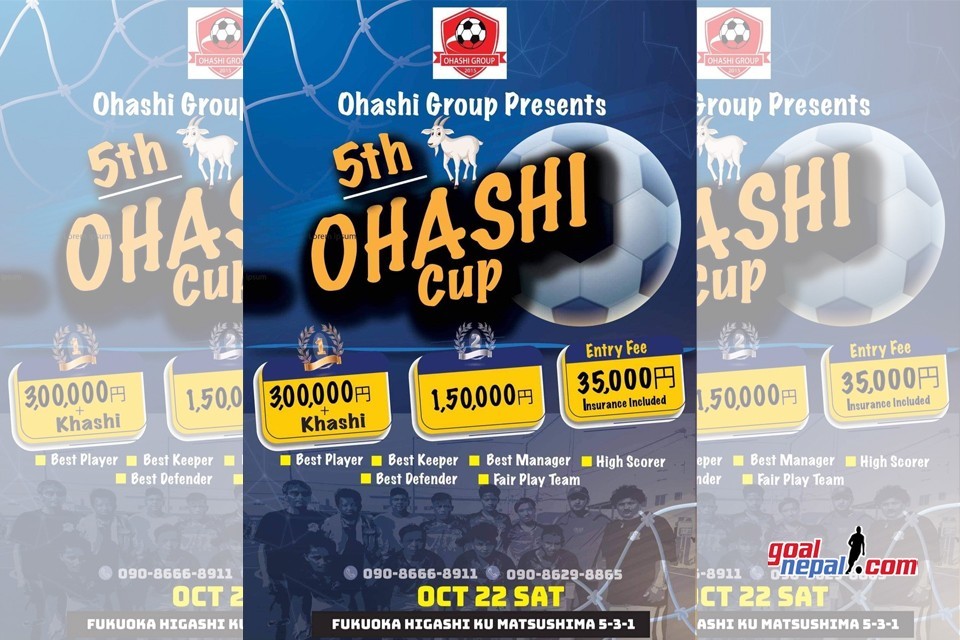 The fifth Ohashi Cup football tournament will be held on Ashoj 22 (October 5) among the Nepalese community in Japan and organized Ohashi Group. The organizers informed that the necessary preparations for the competition to be held in the Japanese city of Fukuoka have also been started.
Team registration has also been opened for interested teams who want to participate in the competition. The organizer also informed that the team registration fee is 35,000 Japanese Yen. Similarly, the organizers said that the players participating in the competition will be insured.
The competition winners will receive 300,000 Japanese Yen, along with the title. Likewise, the second-placed team will receive 150,000 Yen along with a trophy, medal, and certificate. Similarly, the organizers informed that the players who excel in the individual categories will also be given prizes.