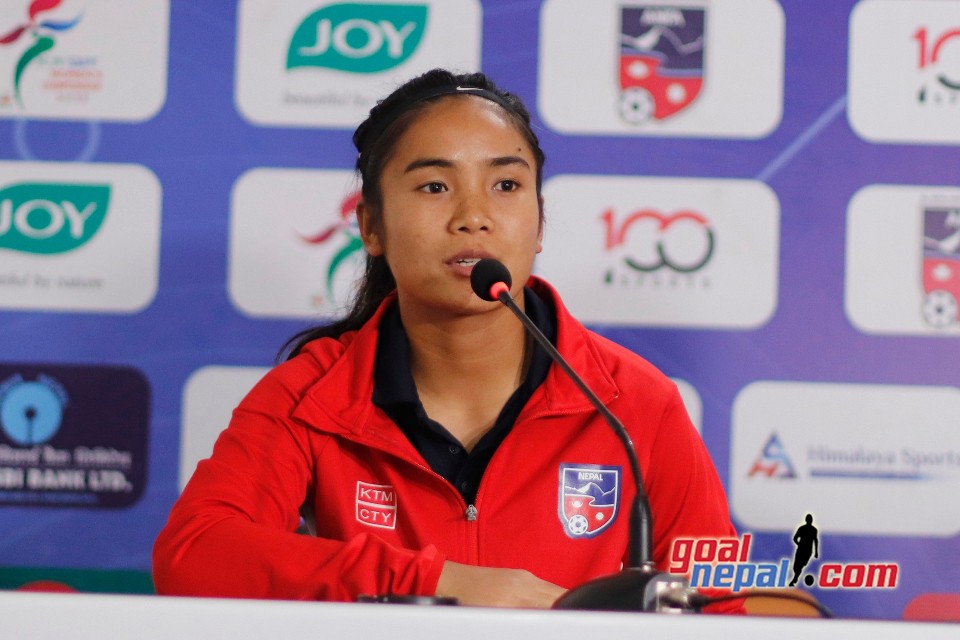 Nepal national women's team skipper Anjila Tumbapo Subba has apologized to the fans after the loss against Bangladesh in the final of the SAFF Women's Championship on Monday.
Anjila took to her Facebook page to express her words after a heartbreaking loss to Bangladesh at the Dasharath stadium.
Anjila wrote: "We had the chance to make history, but we squandered it. We were unsuccessful. As the captain, I must also accept responsibility. To all the fans, I sincerely apologize. The staff and players put in a lot of effort. We defeated India with a historic victory. Morale was high. Among approximately 16,000 spectators, every player desired to win the title. But in the final, we suffered our first defeat to Bangladesh. We appreciate all the fans who came to the game and supported us. I believe that if we have a continuous and organized league, we will undoubtedly succeed in the future."
It was Nepal's fifth loss in the SAFF Women's Championship final. Anjila had been given the armband just before the tournament after regular skipper Renuka Nagarkoti suffered an injury.
Nepal Vs Bangladesh - 2nd Friendly Match Highlights