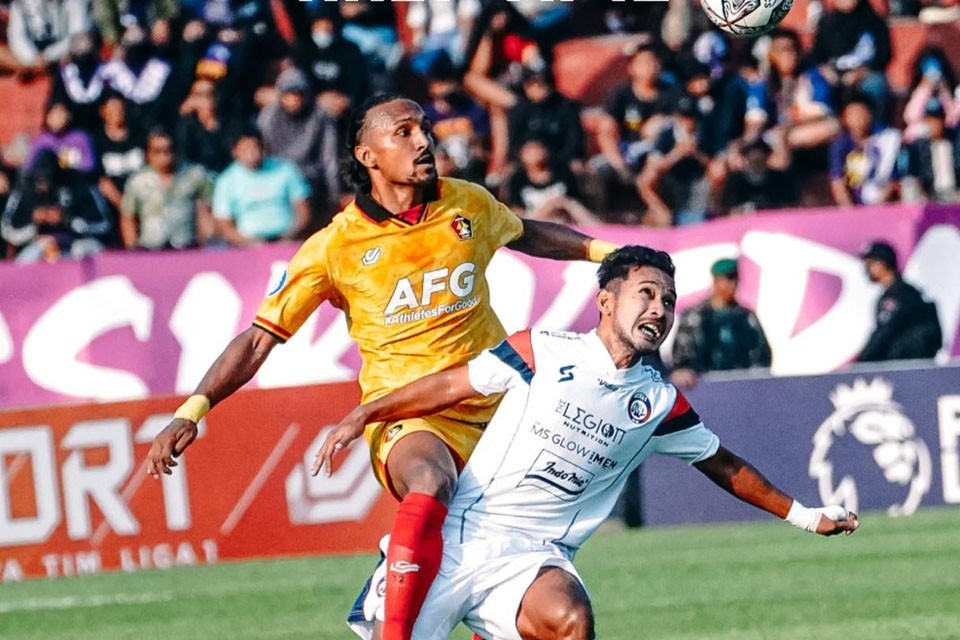 Persik Kediri, the team of Nepal's famous midfielder Rohit Chand, playing professional football in the top league of Indonesia, continue to have a bad run. By the end of the 10th match of the league, Persik, who had not won a single victory, suffered their seventh defeat on Saturday.
Kediri, who lost 1-0 against Arema Club, are at the bottom of the league table with three points. In Arema's victory on Saturday, the only goal scored by Irsyad Maulana at the end of the game in the 81st minute became decisive. Rohit, who is constantly playing as a starter, has not been able to get the results as expected.
After this win, Arema are in ninth place with 14 points from 10 games. Persic are at the bottom with three points.
Persic will play their next match against Barito Putera on Thursday.