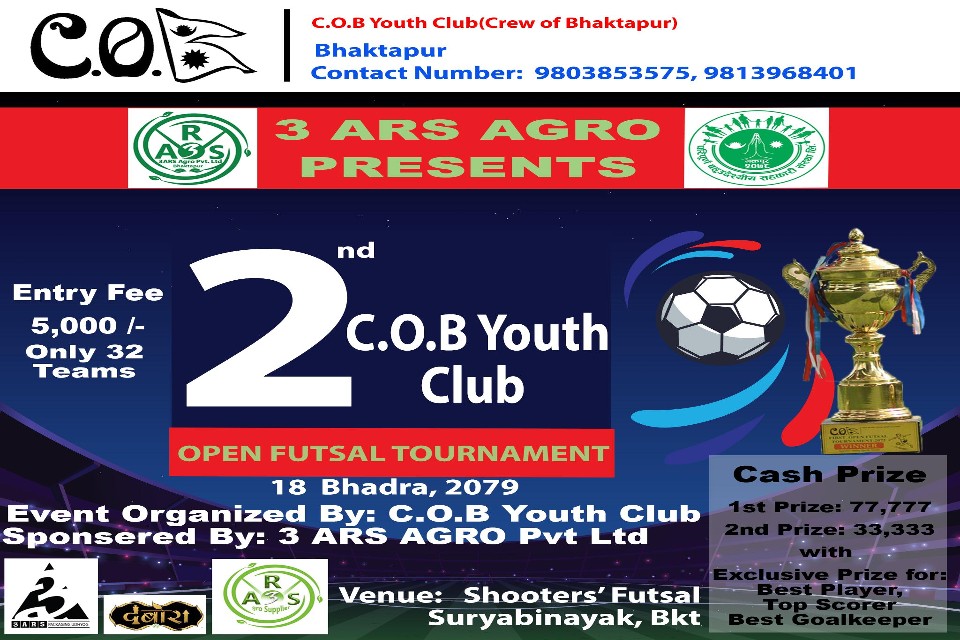 3ARS Agro, Bhaktapur presents the second COB Youth Club Open Futsal Tournament is going to be held in Bhaktapur on September 3. The tournament will be played at Shooters Futsal, Suryabinayak, Bhaktapur.
The winners of the tournament will receive Rs. 77,777 and the runners-up will receive Rs. 33,333.
The best player, best goalkeeper and the best goalkeeper of the tournament will all receive exclusive prizes.
The entry fee for a single team has been set at Rs. 5,000. 32 teams will compete in the tournament.