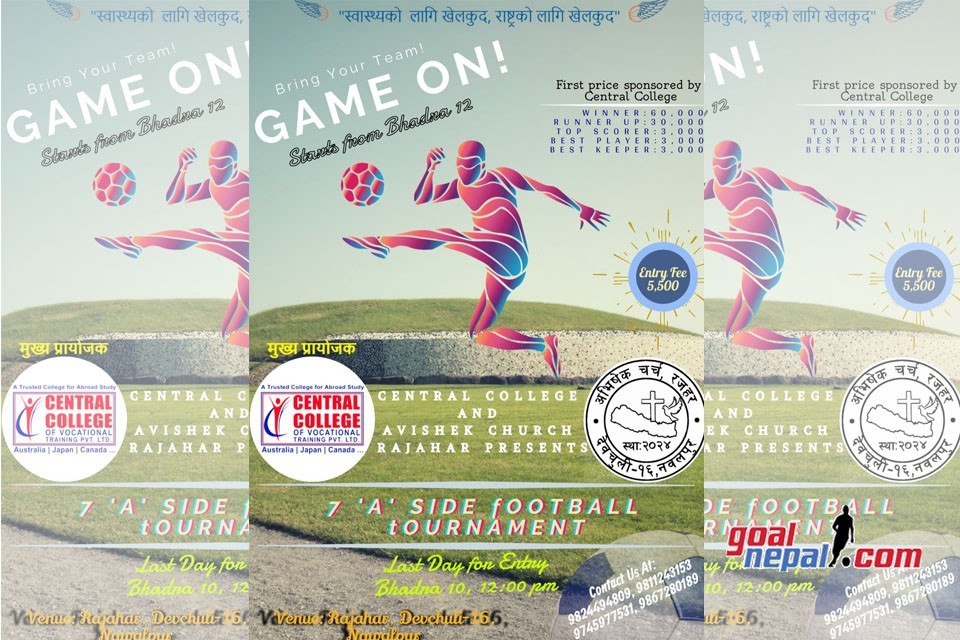 Abhishek Church, Devchuli, Nawalpur, which is actively participating in the footballing circuit, will host the Abhishek Church Cup open seven-a-side football tournament from the 12th of Bhadra (August 28).
Shuklal Tamang, president of the host club, said that the preparations for the tournament at Razahar Khel Maidan located in Nawalpur-16, Devchuli are in the final stage. President Tamang said that the football tournament was organized to encourage the players more in football.
The organizers informed that Central College of Vocational Training Pvt. Ltd will sponsor the competition's winners where the winners will receive sixty thousand rupees while the runners-up will receive thirty thousand rupees.
Similarly, the president of the organizing club, Tamang, informed that those who excel in the individual categories will also be awarded cash and trophies.