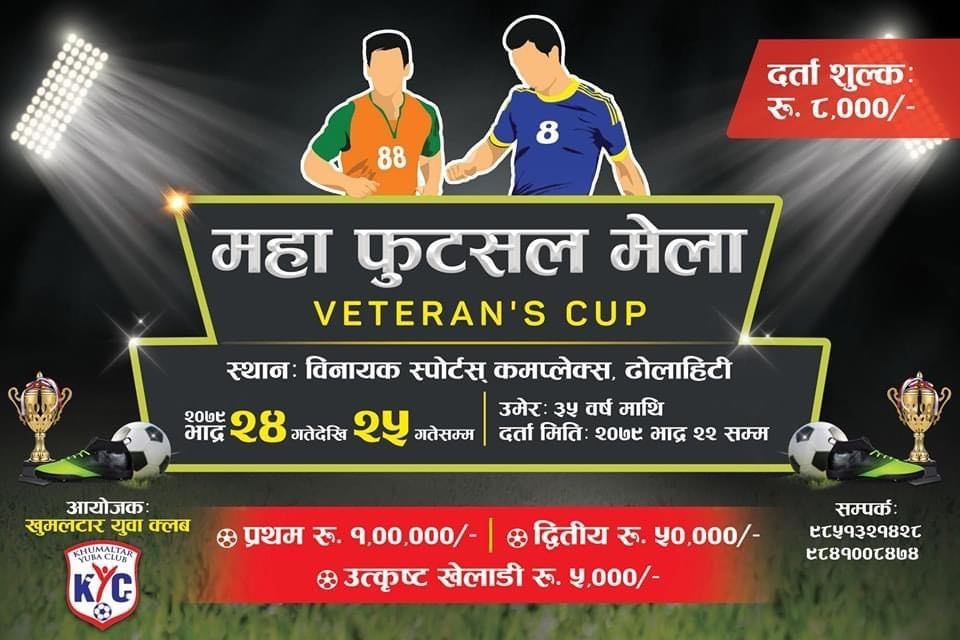 Khumaltar Youth Club are going to organize a two-day Maha Futsal Mela Veterans Cup tournament, the club revealed on Monday. The tournament will be held on Bhadra 24-25 (September 9-10).
The tournament will be held at the Binayak Sports Complex, Dholahiti, Kathmandu.
Players of 35+ years of age will be eligible to feature in the tournament.
The tournament winners will receive one lakh rupees while the runners-up will receive fifty thousand rupees. The best player in the tournament will receive five thousand rupees.