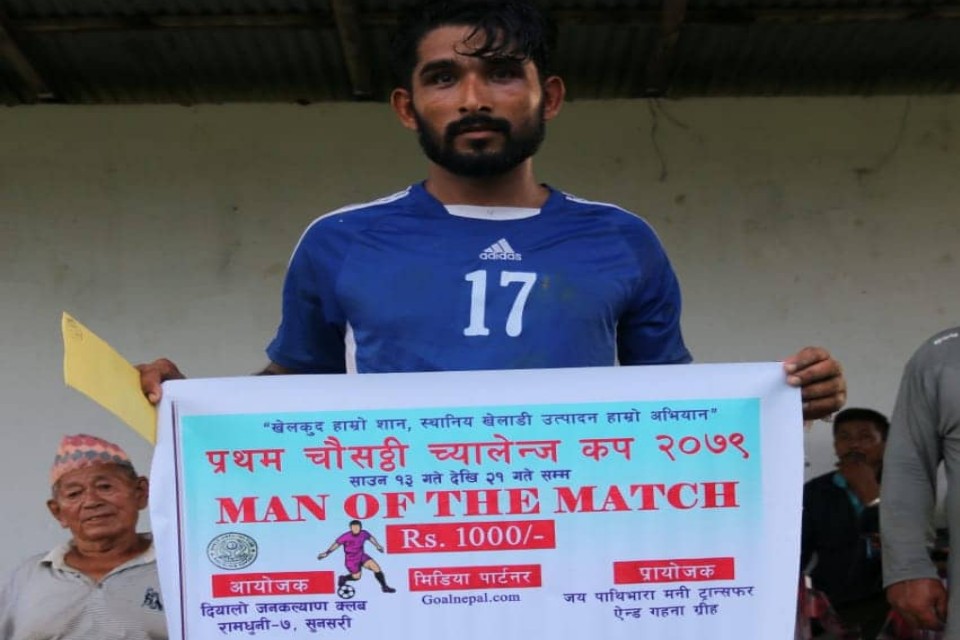 Indreni FC, Kalabanjar has entered semifinals of 1st Chausatti Bigaha cup football tournament in Sunsari district.

Indreni FC defeated Janapath academy Biratnagar 4-1 on Tuesday to enter semifinals on Tuesday.

Krishna Thapa scored a brace while Bipin Parajuli and Sachin Rai scored apiece for the winners.

Prasiddha Pokhrel scored a consolation for Janapath academy.

Bipin Parajuli became the player of the match.